Titan Nutrition Brain Bundle
Regular price
$109.97 USD
Sale price
$98.99 USD
Unit price
per
Sale
Sold out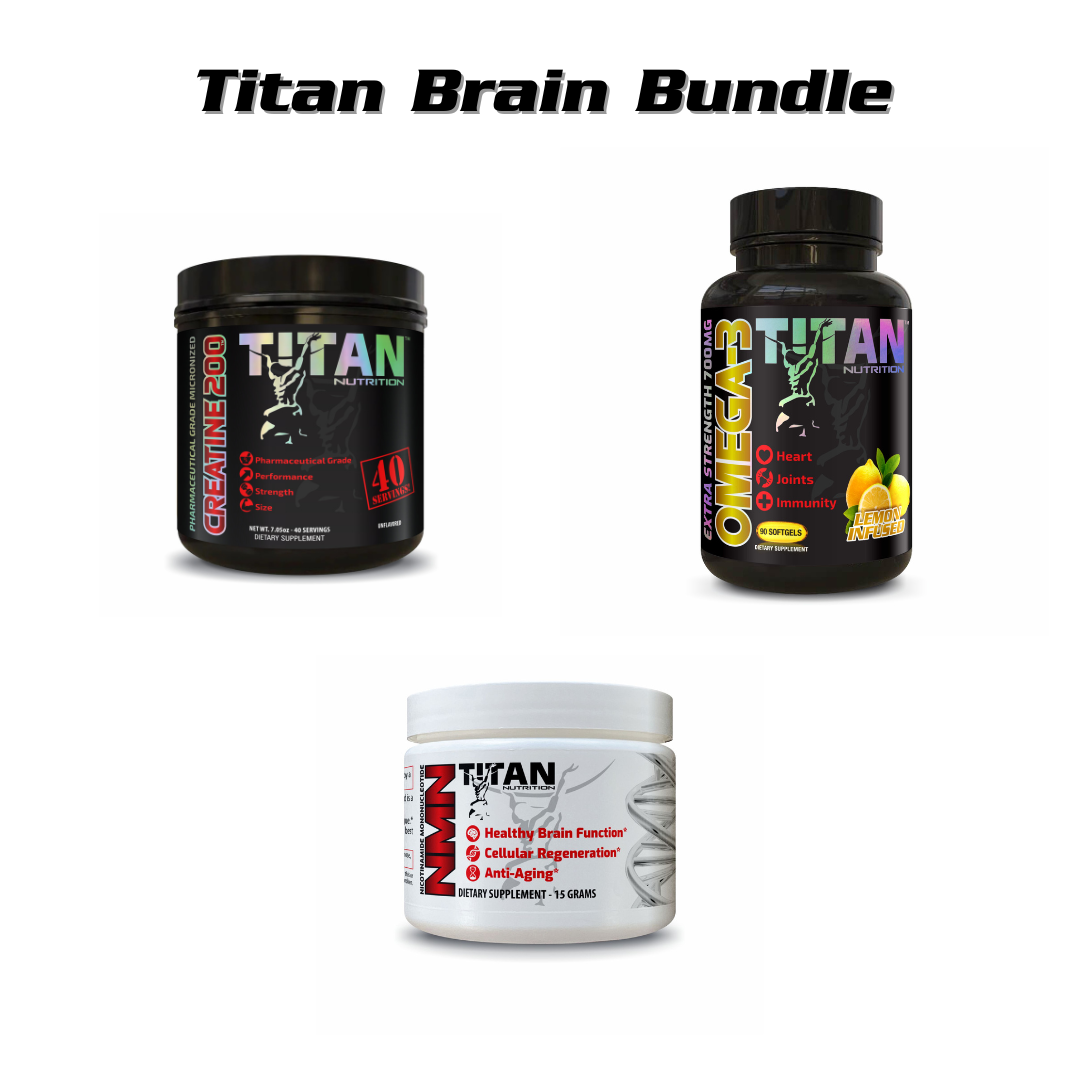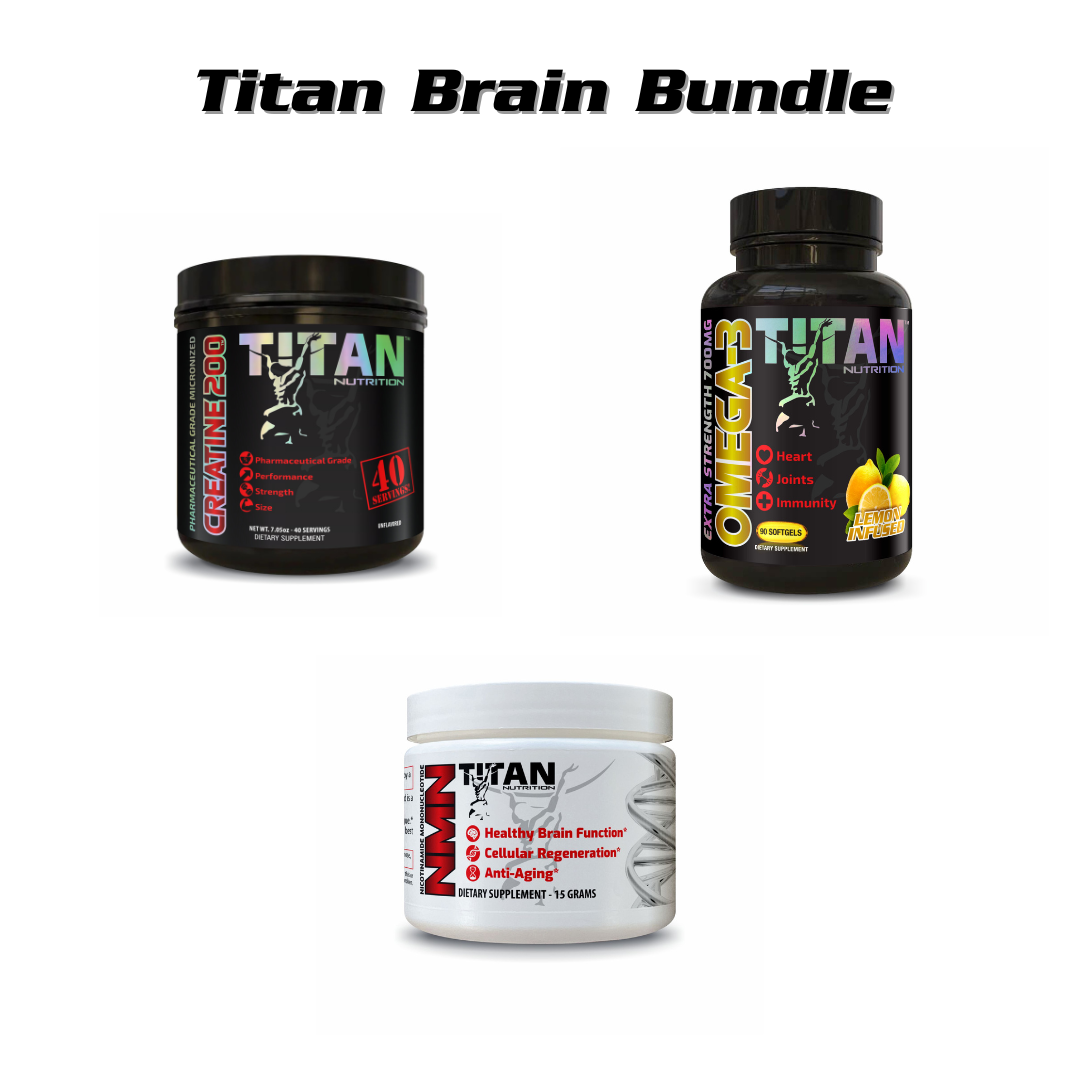 Introducing the ultimate brain stack from Titan Nutrition, featuring Creatine 200, Omega-3 Triple Strength, and NMN – three powerful cognitive boosting supplements designed to support a healthy and thriving brain.
Our Omega-3 supplement contains 700mg of Omega-3s EPA & DHA in convenient softgels, enriched with lemon oil for easy consumption. These essential fatty acids play a pivotal role in combating inflammation, contributing to overall brain and body vitality. They influence various aspects of our well-being, from mood and cognitive function to joint health and cardiovascular support.
Creatine 200™, a naturally occurring compound, provides your muscles and brain with the energy necessary for peak performance. Beyond its known benefits for muscle mass and strength, Creatine has the added advantage of reducing brain fog and enhancing memory function.
NMN (Nicotinamide Mononucleotide) is a naturally produced compound in the body and serves as a direct and potent NAD+ supplement. By incorporating NMN into your regimen, you can boost your energy levels and provide your brain with the support it needs to combat the effects of aging and cognitive decline.
Experience the ultimate brain-enhancing combination with Titan Nutrition's Brain Stack. Elevate your cognitive function, support brain health, and unlock your full potential.