BCAA+™ - Branched-Chain Amino Acids
Regular price
Sale price
$39.99 USD
Unit price
per
Sale
Sold out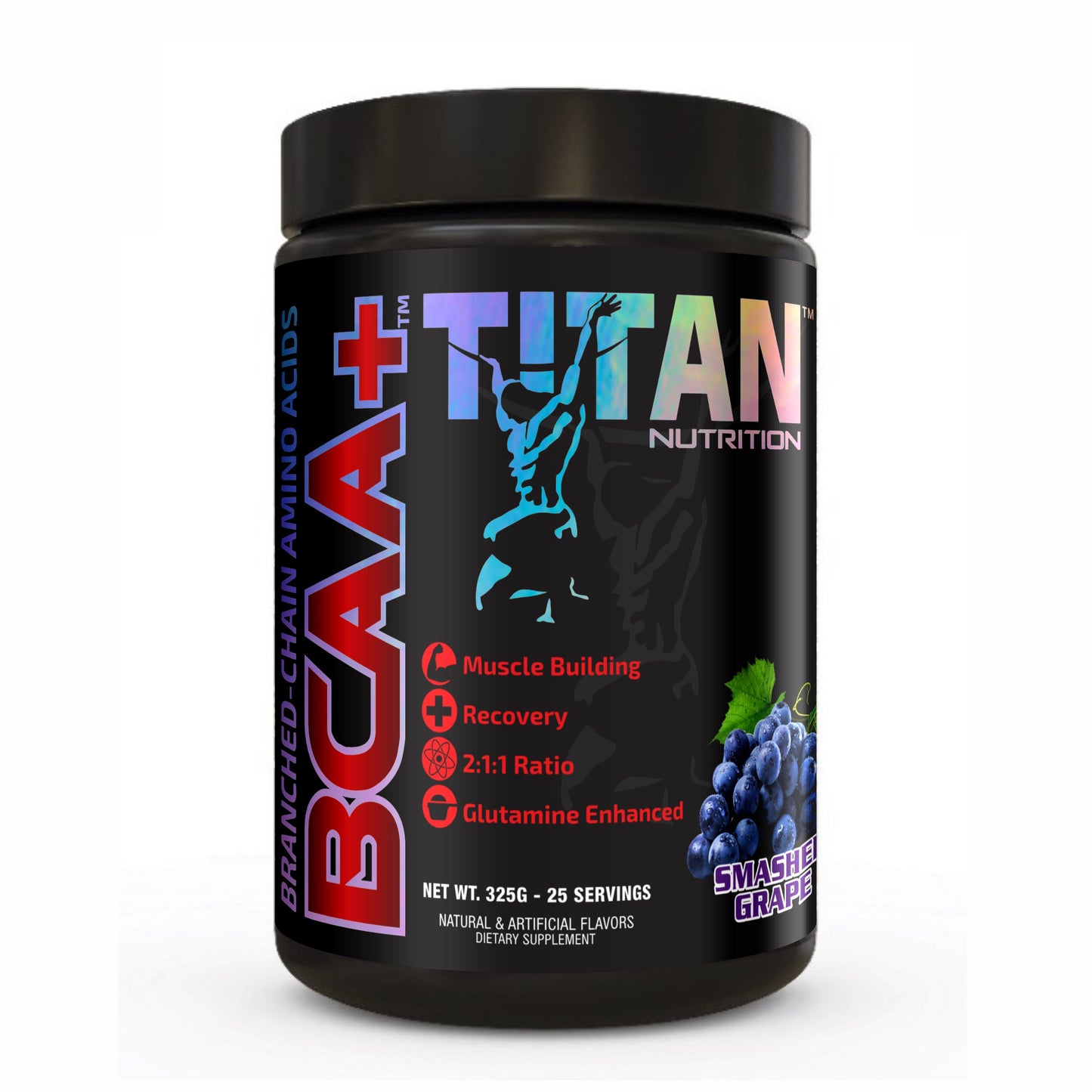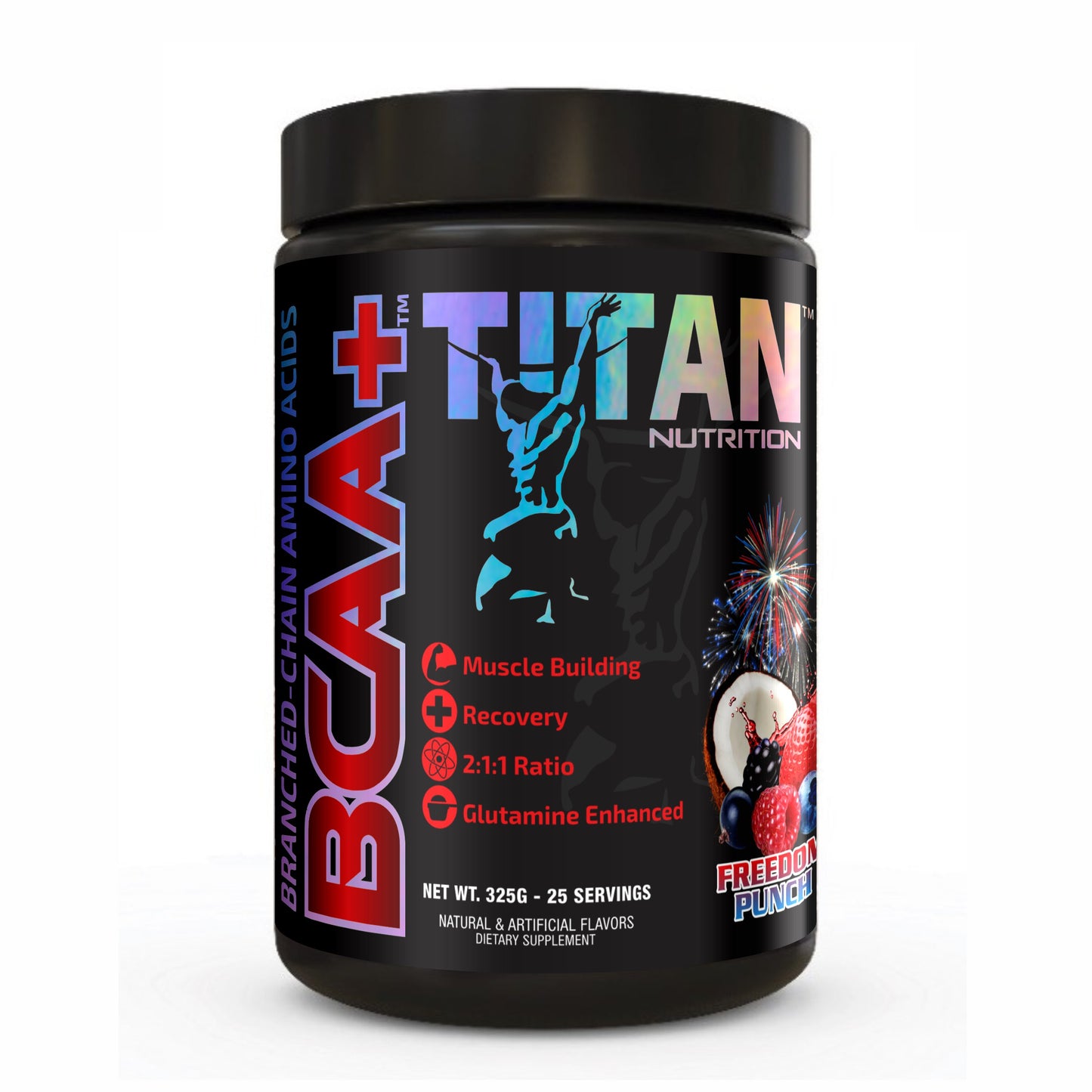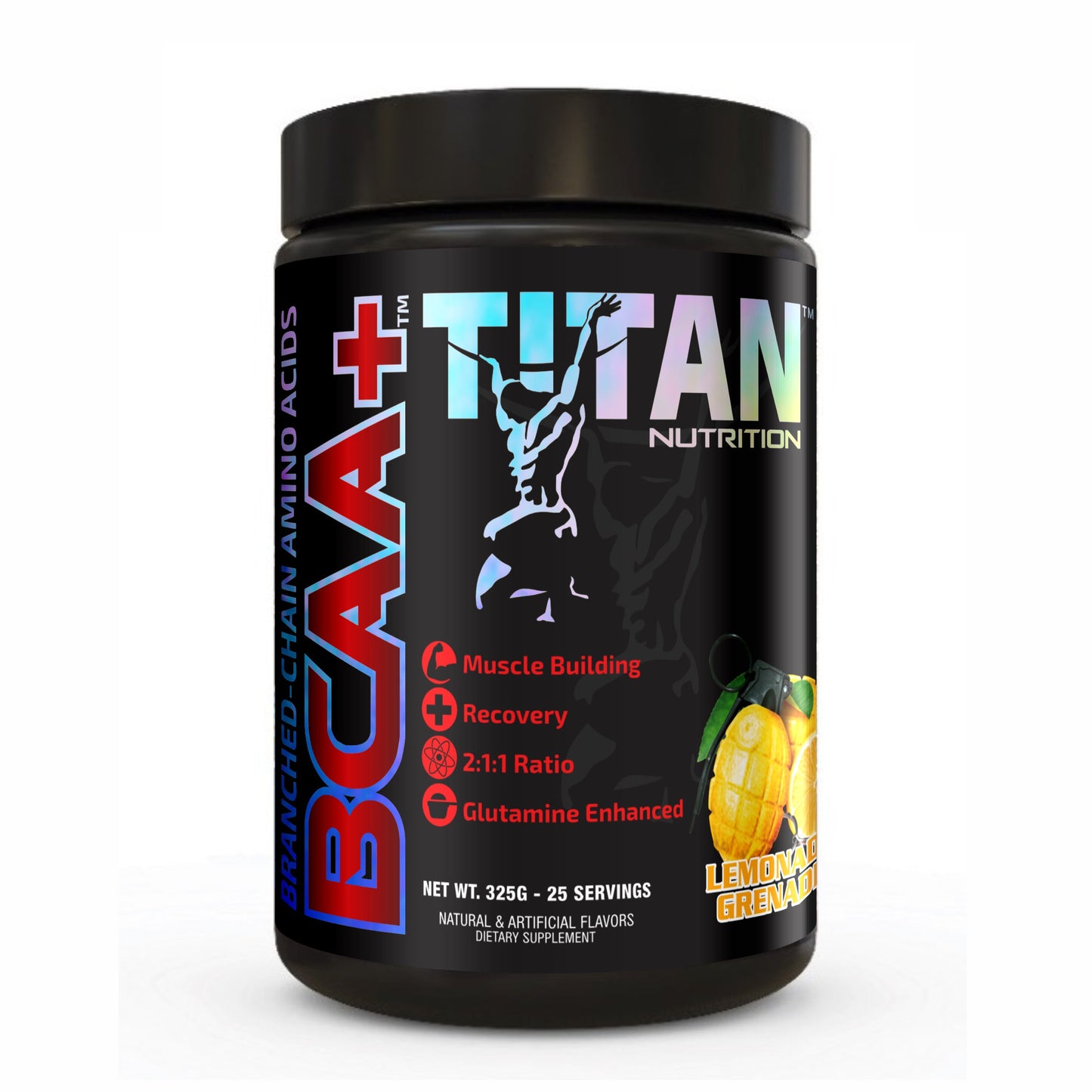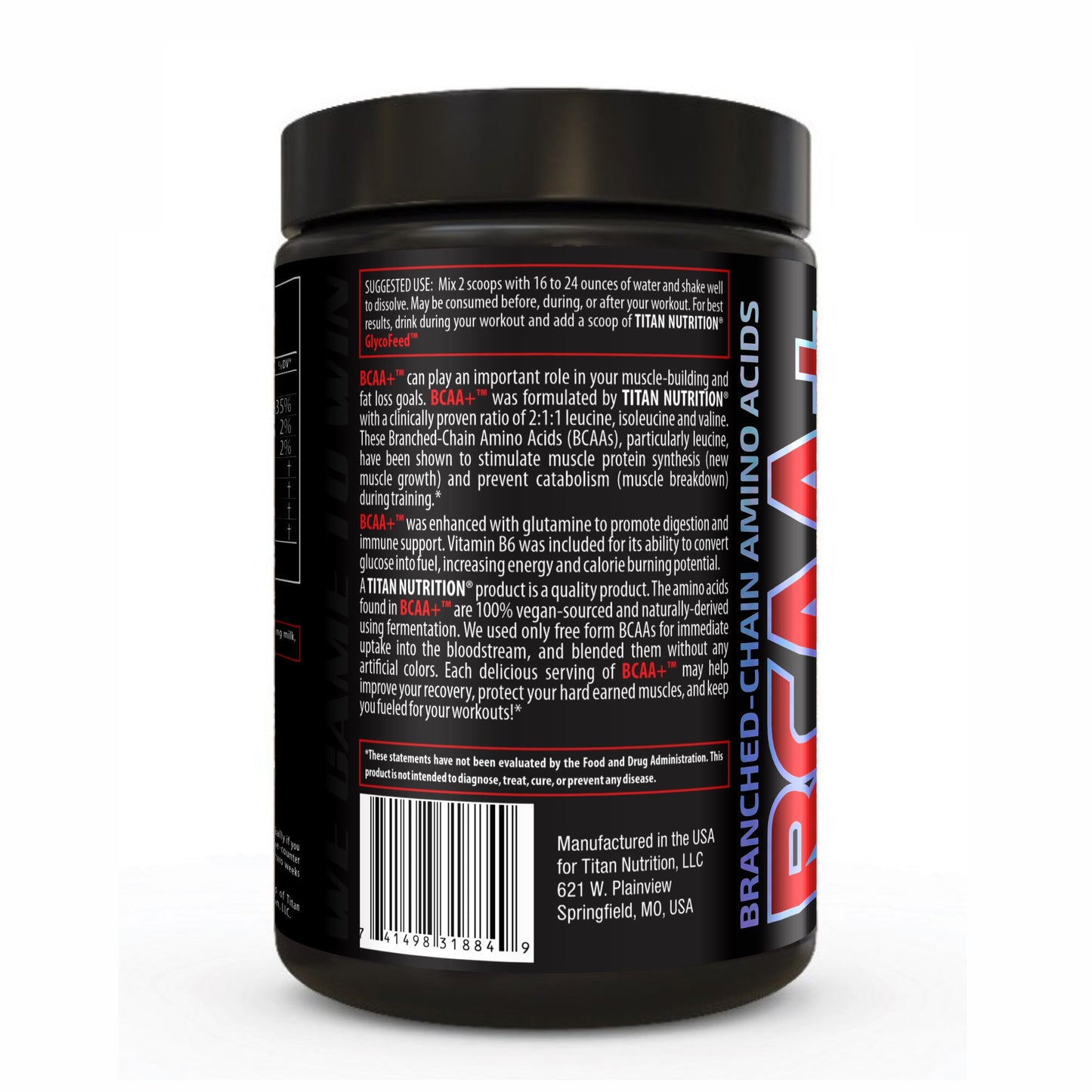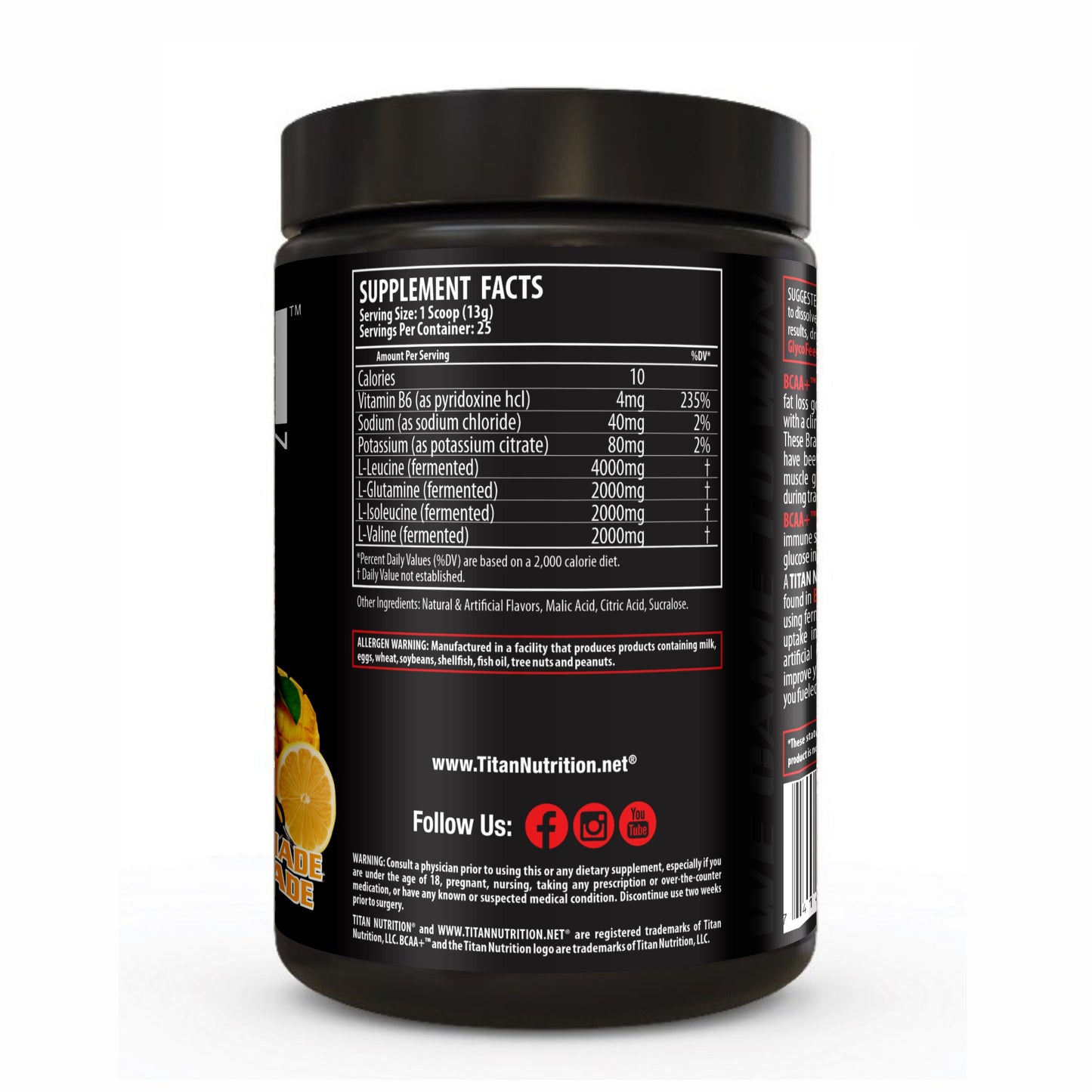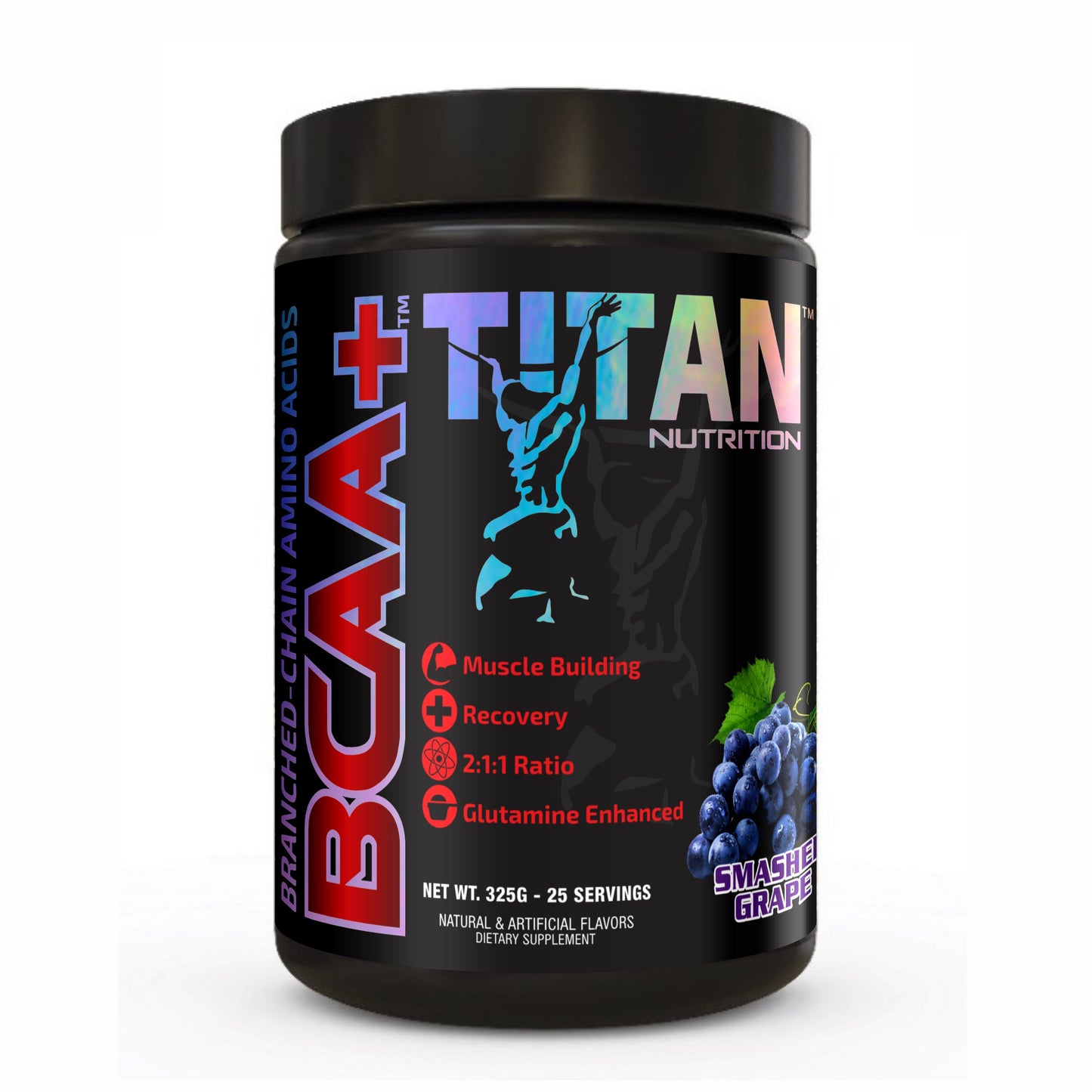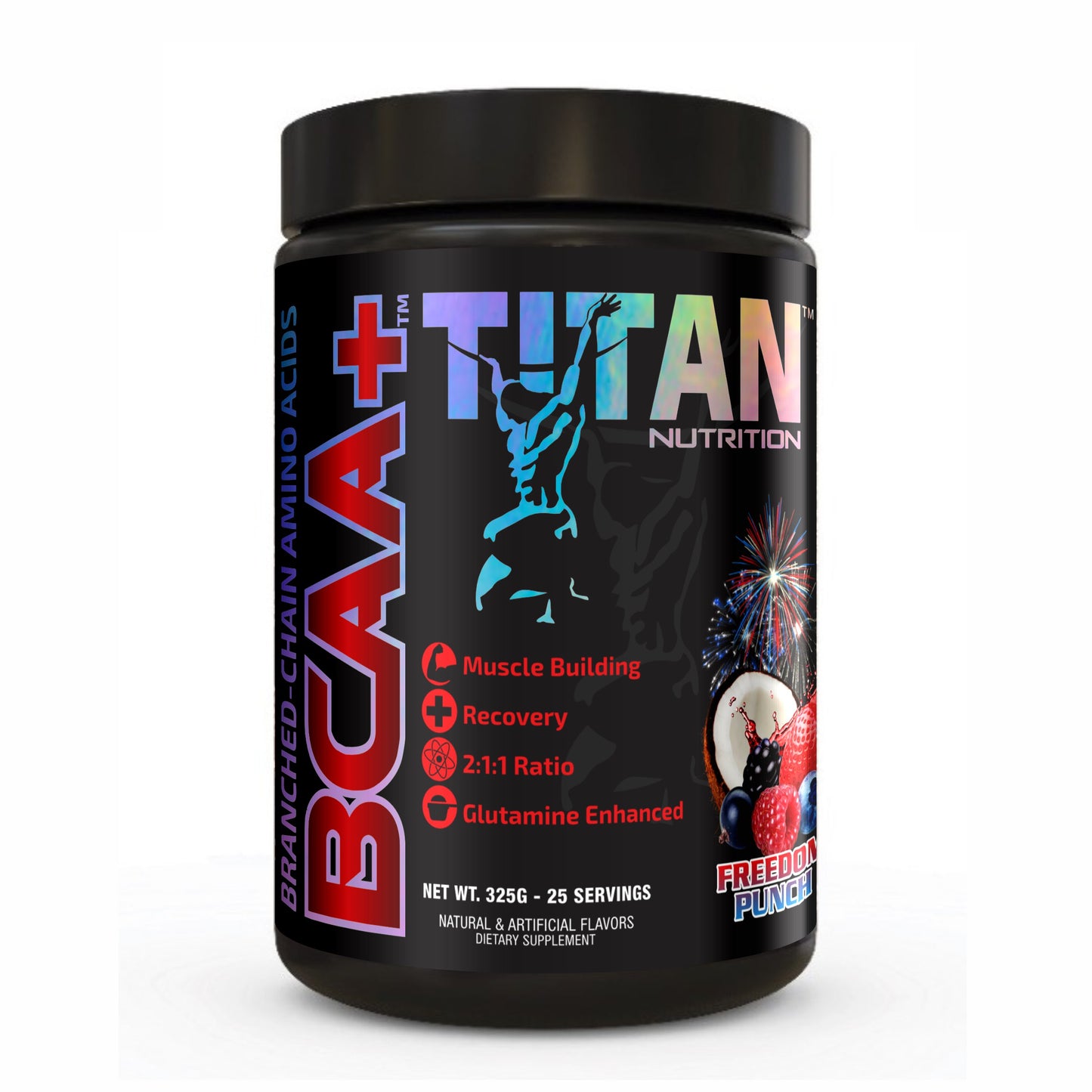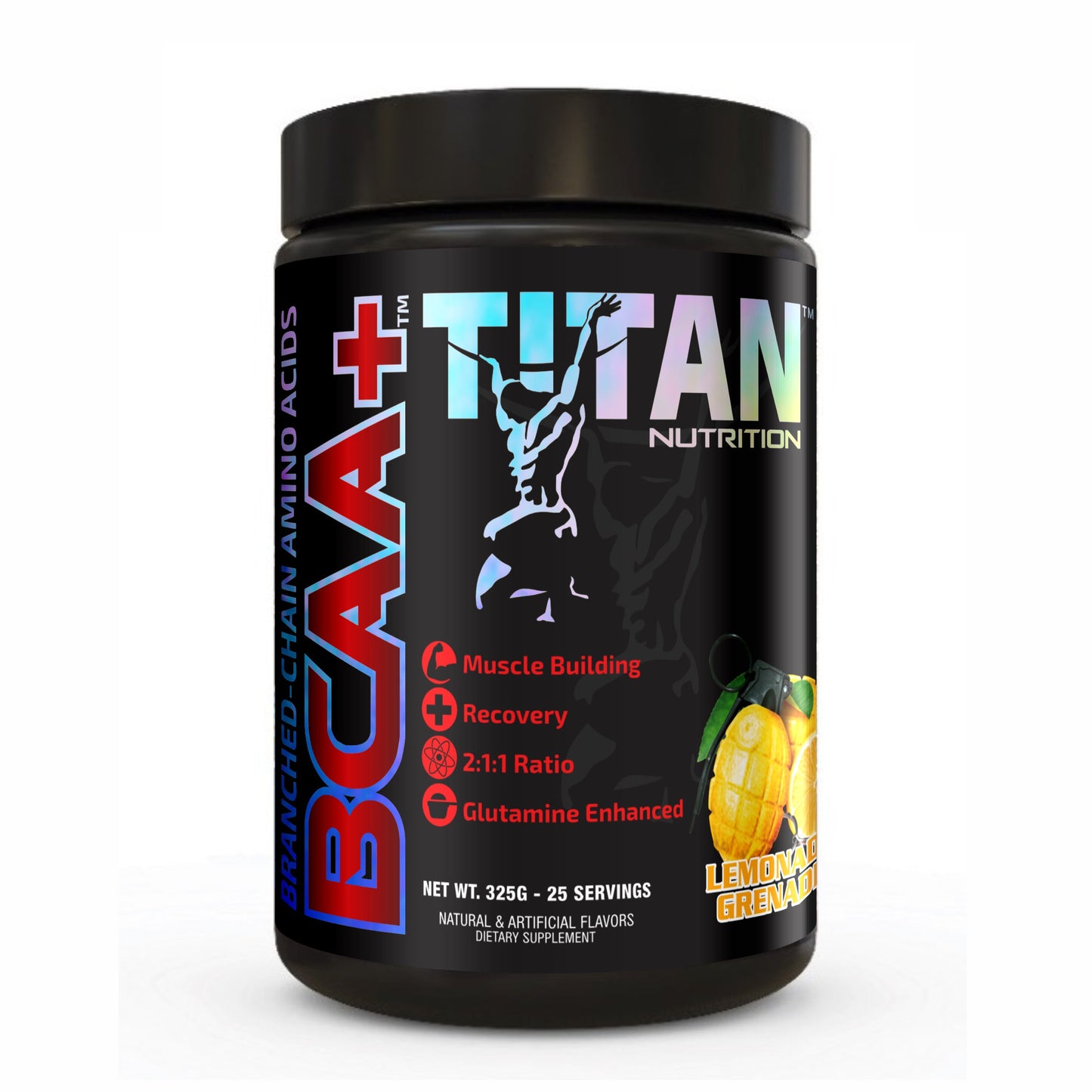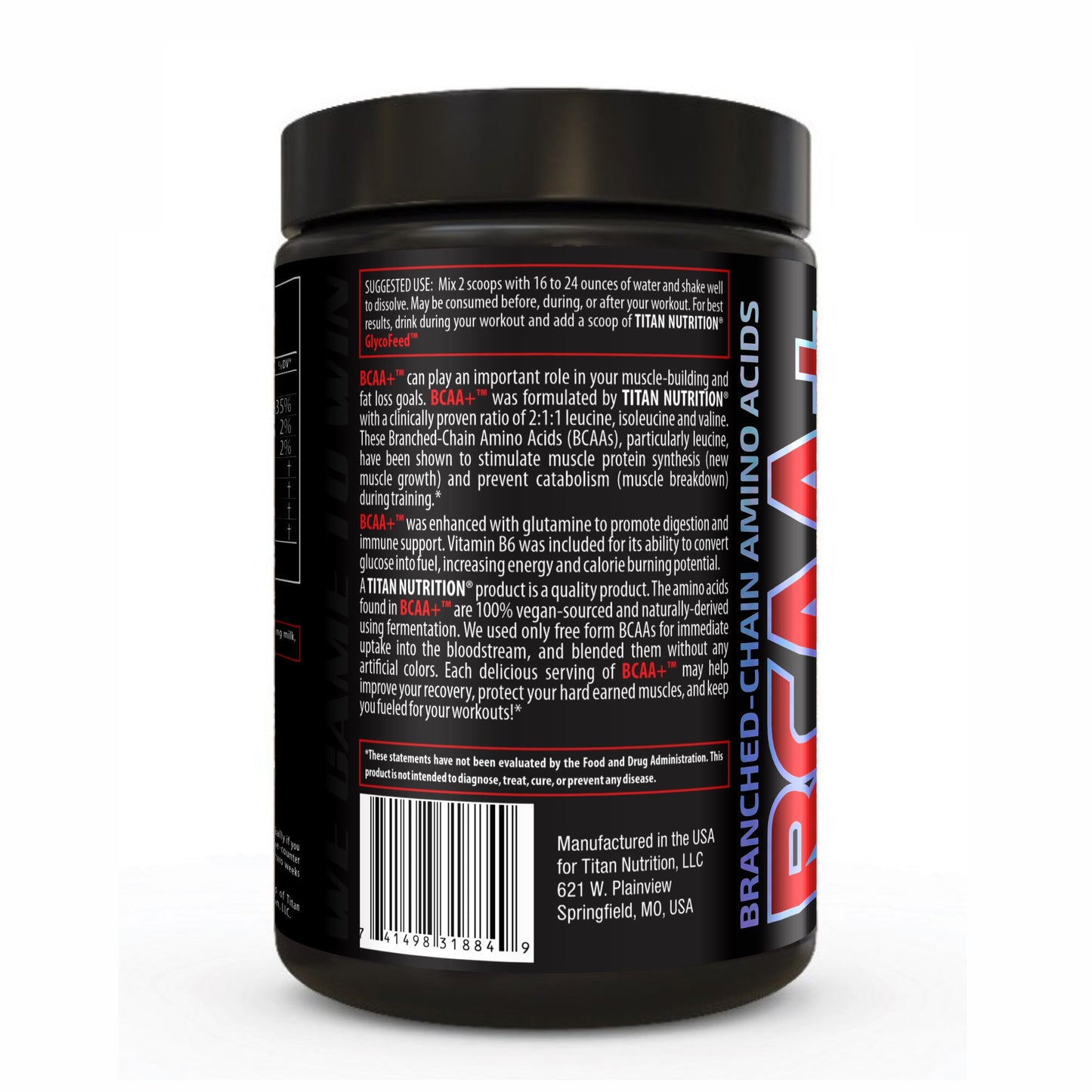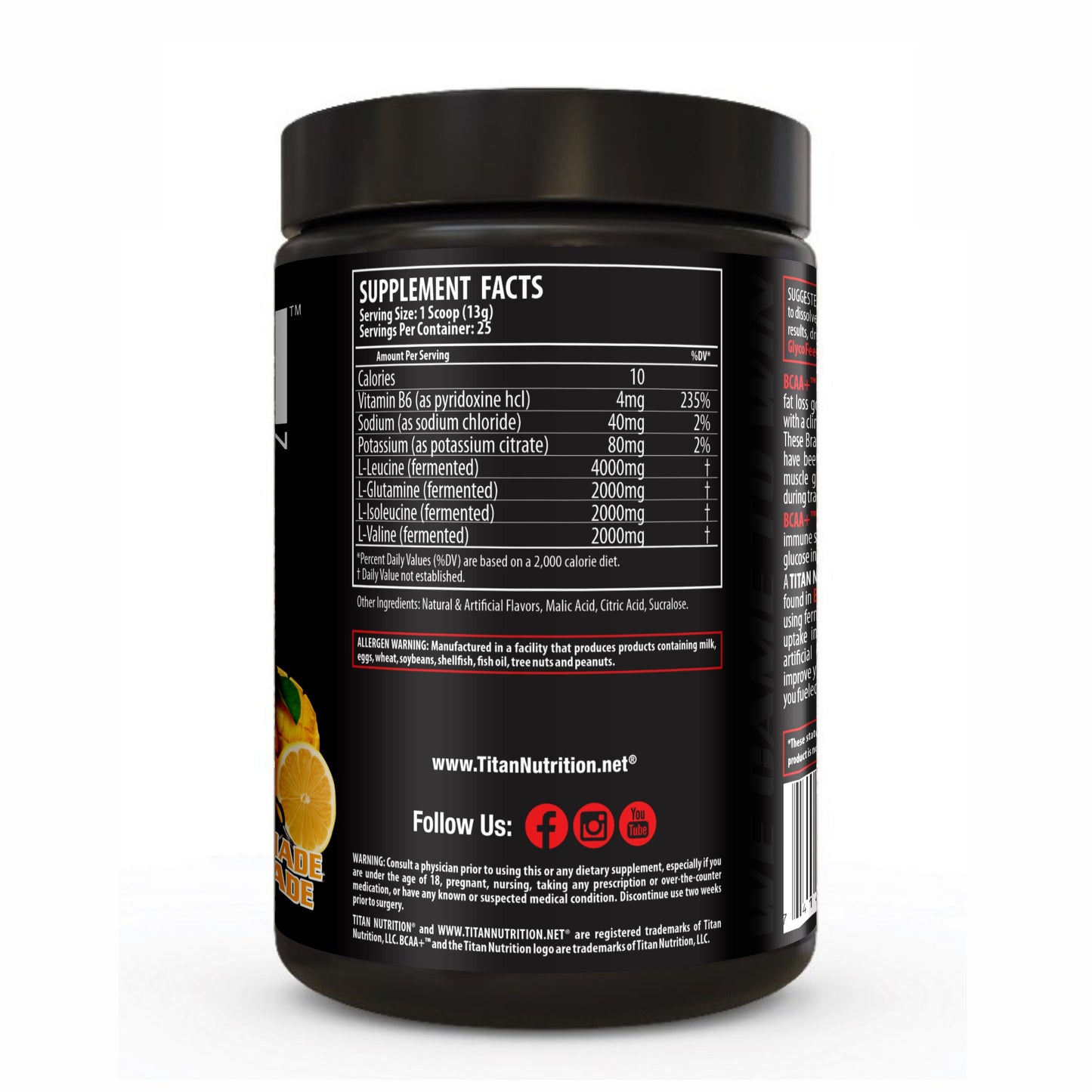 BCAA+™ can play an important role in your muscle-building and fat loss goals. BCAA+ was formulated by TITAN NUTRITION® with a clinically proven ratio of 2:1:1 leucine, isoleucine and valine. These Branched-Chain Amino Acids (BCAAs), particularly leucine, have been shown to stimulate muscle protein synthesis (new muscle growth) and prevent catabolism (muscle breakdown) during training.
BCAA+ was enhanced with glutamine to promote digestion and immune support. Vitamin B6 was included for its ability to convert glucose into fuel, increasing energy and calorie burning potential. 
The amino acids found in BCAA+ are 100% vegan-sourced and naturally derived using fermentation. We used only free form BCAAs for immediate uptake into the bloodstream and blended them without any artificial colors. Each delicious serving of BCAA+ may help improve your recovery, protect your hard- earned muscle, and keep you fueled for your workouts!