MealFix - High-Protein Meal Replacement
Regular price
Sale price
$59.99 USD
Unit price
per
Sale
Sold out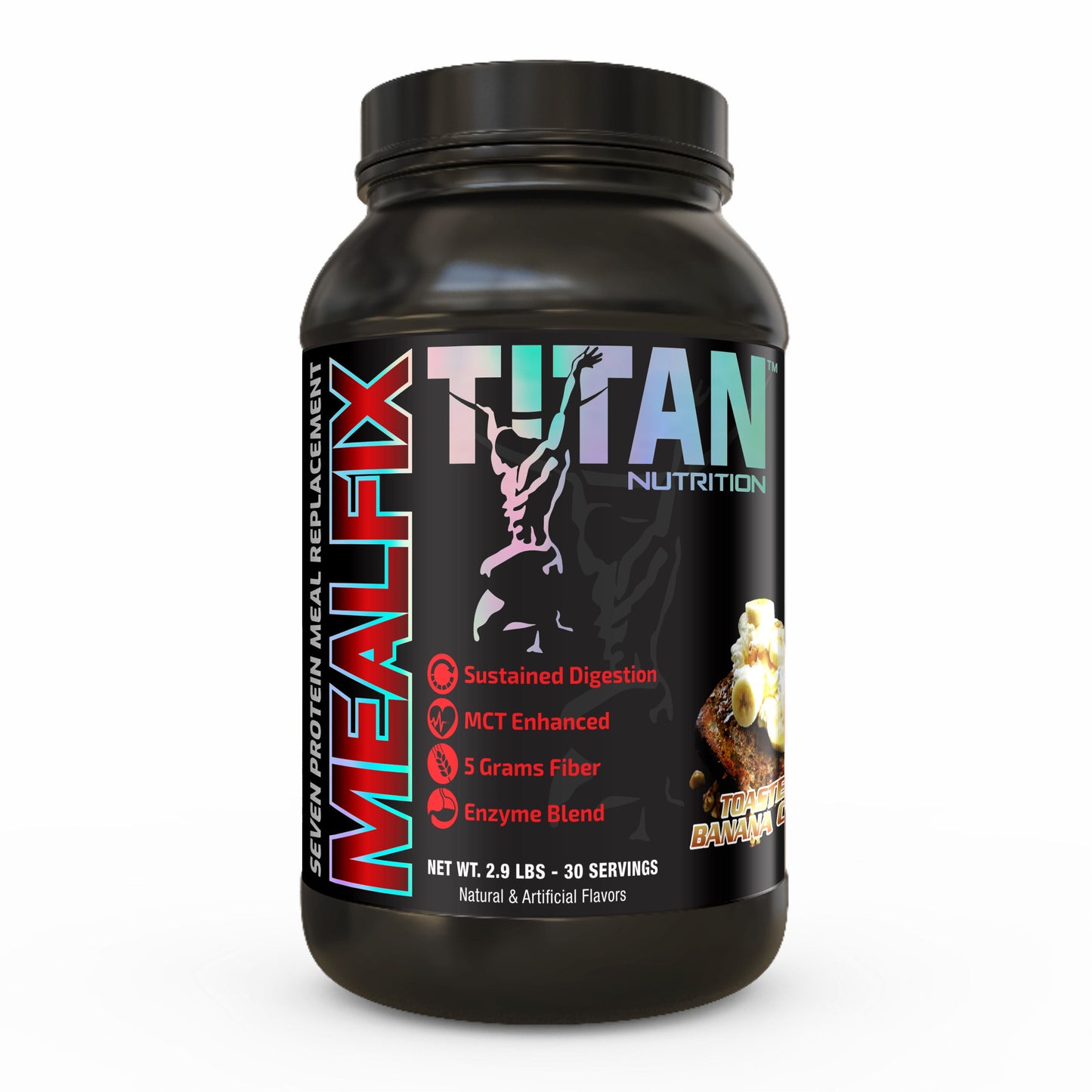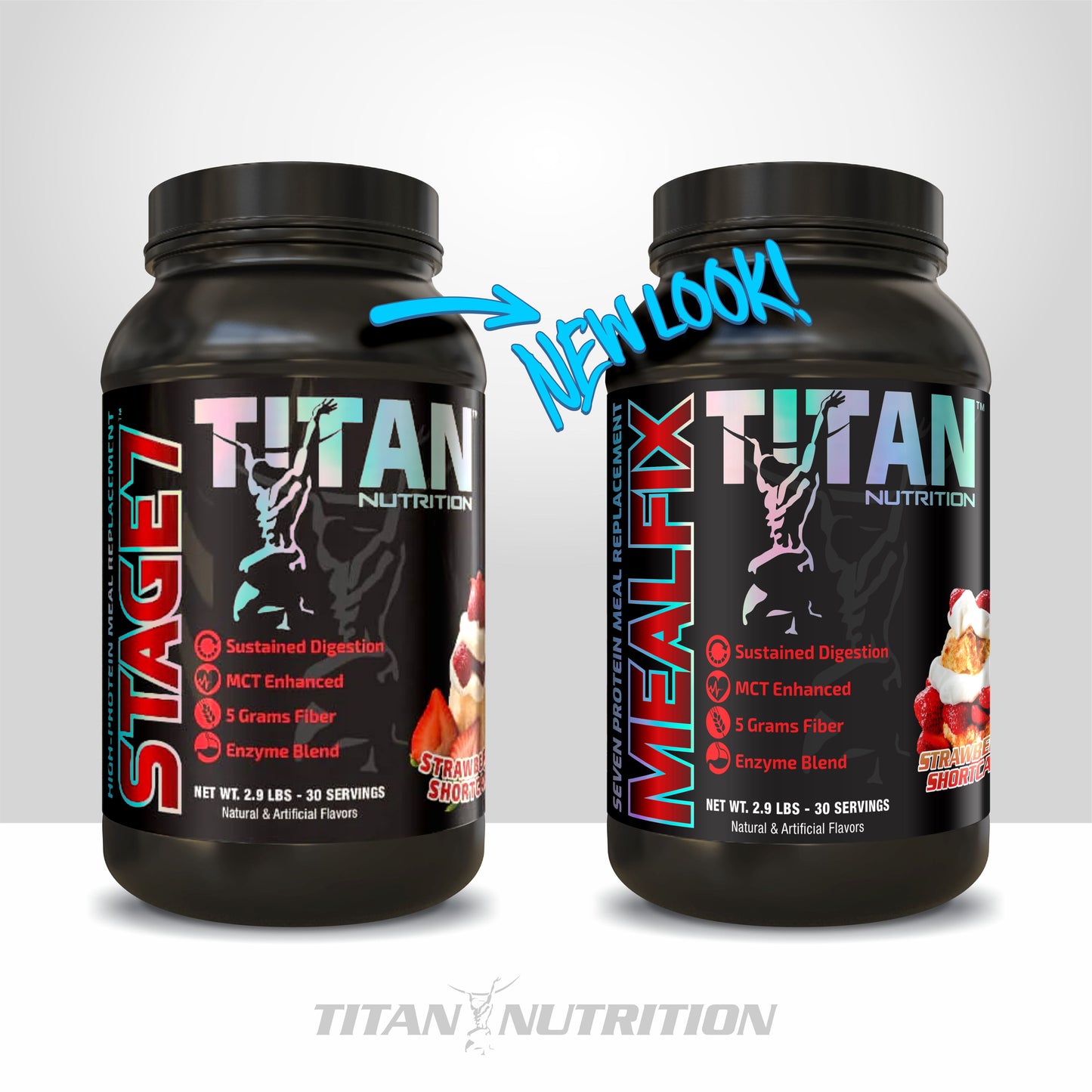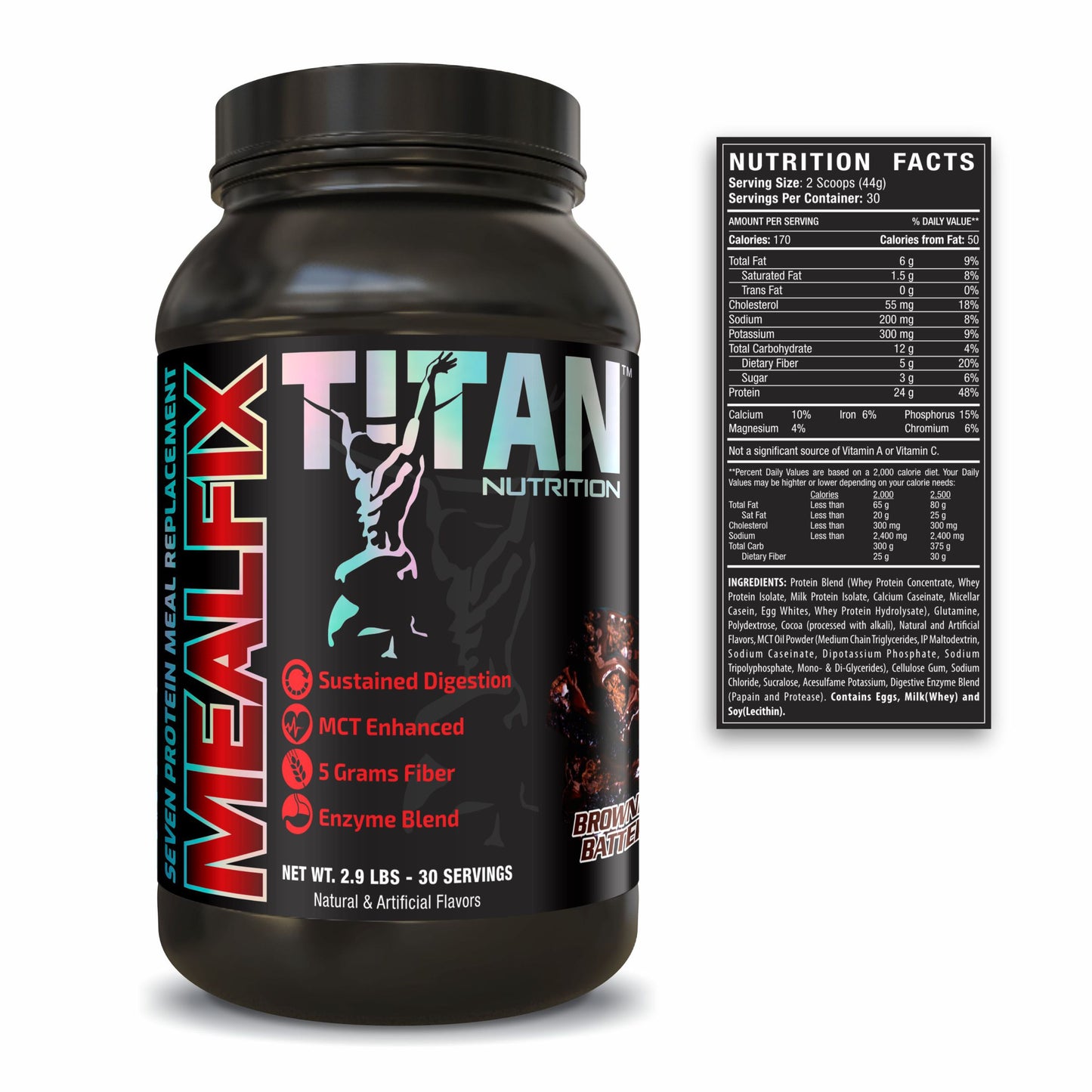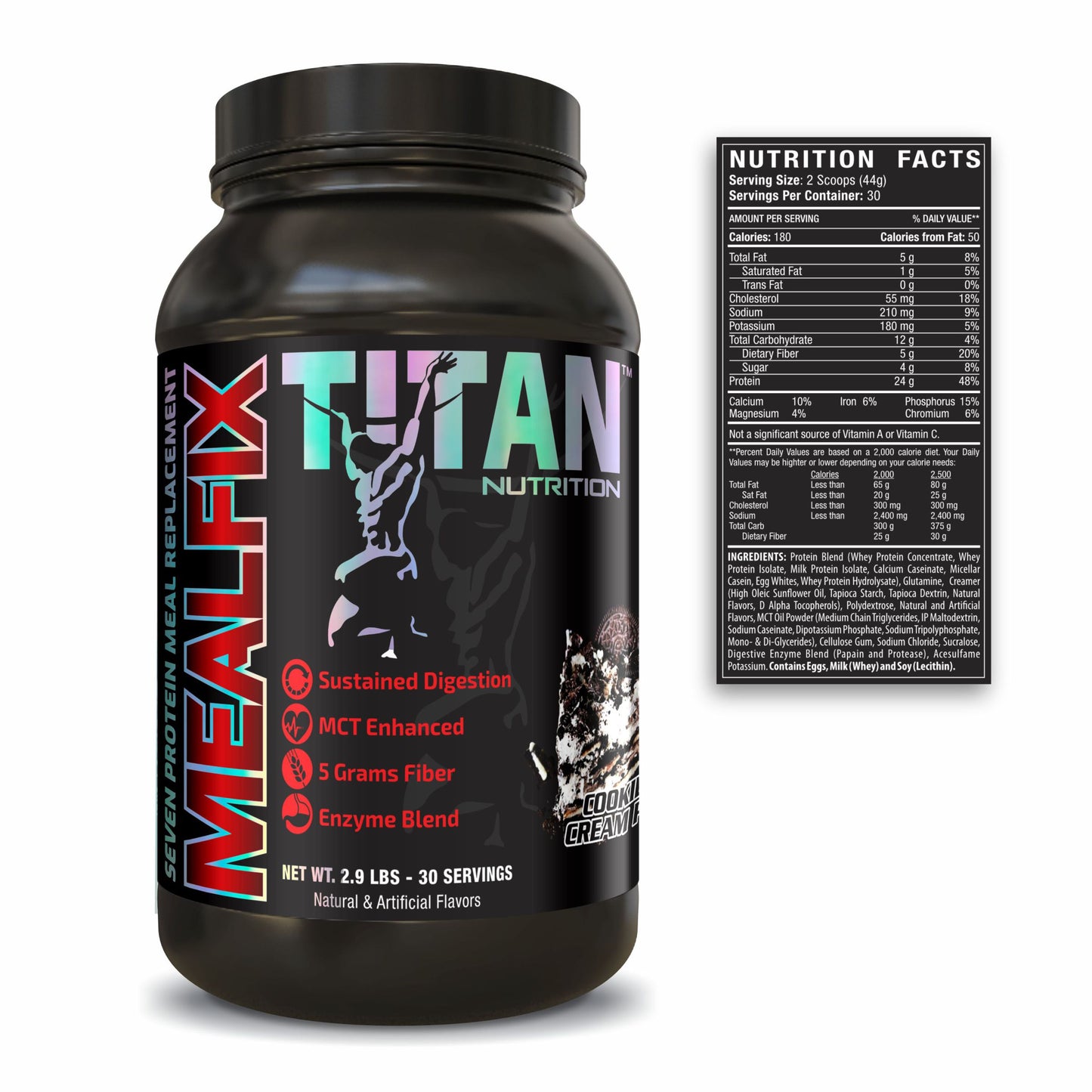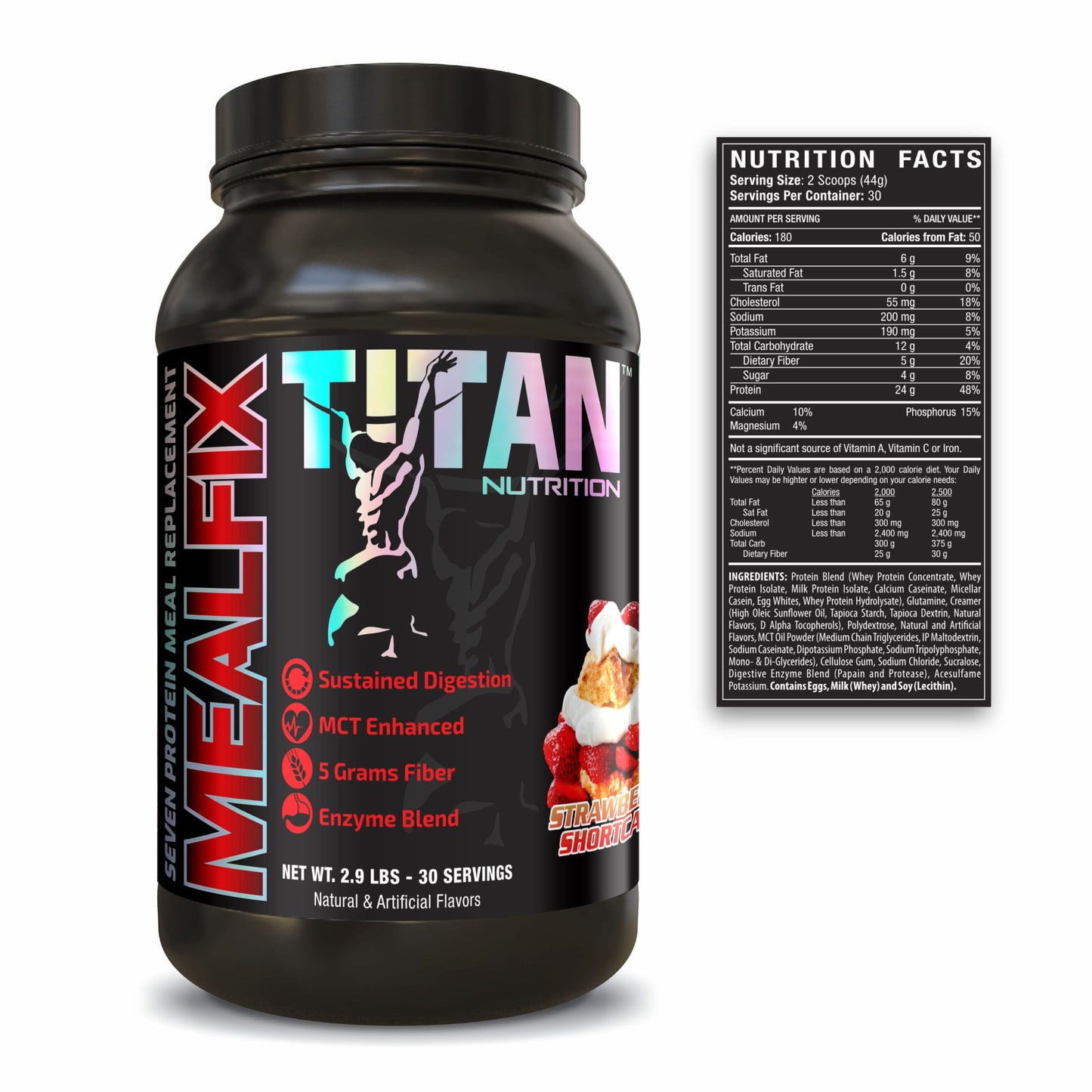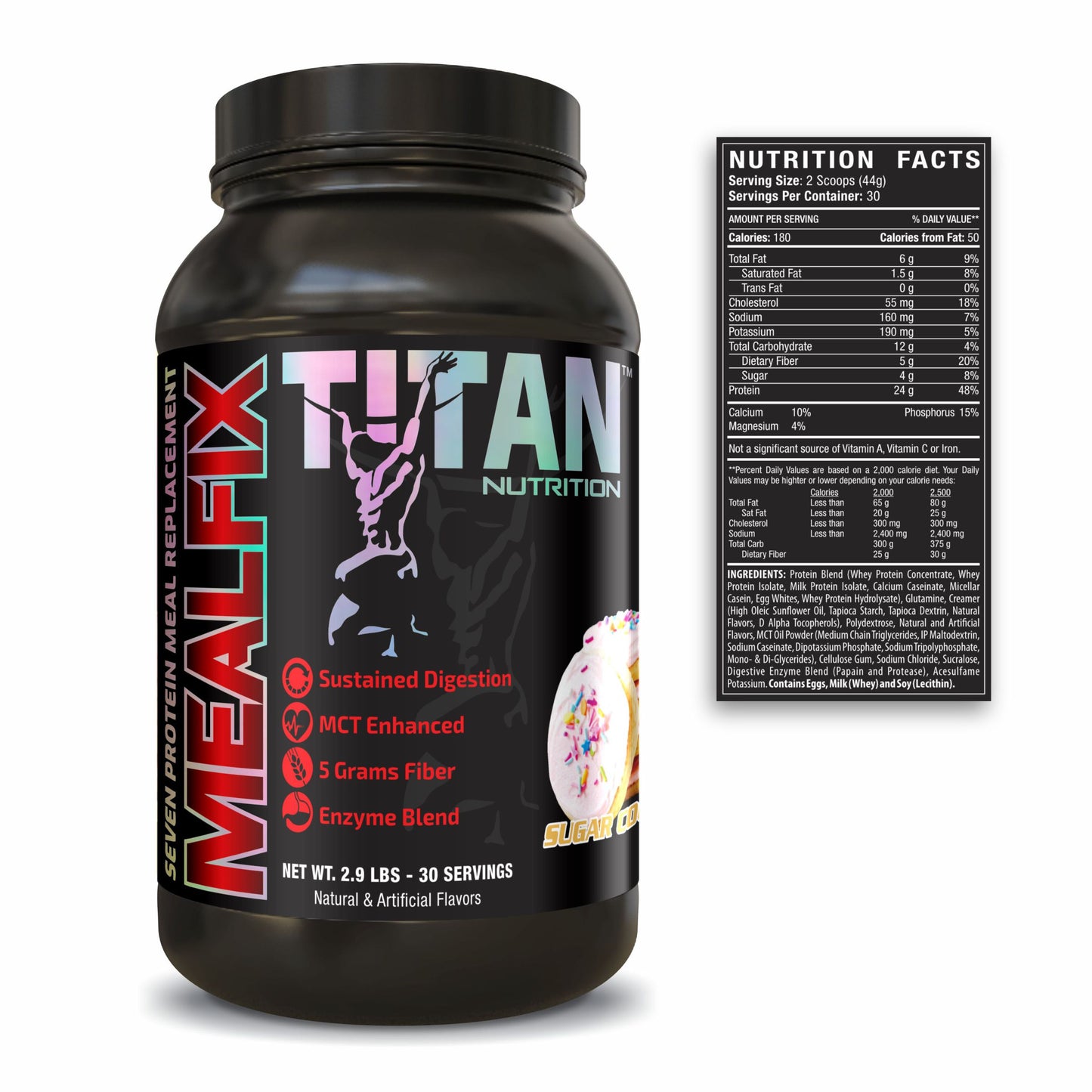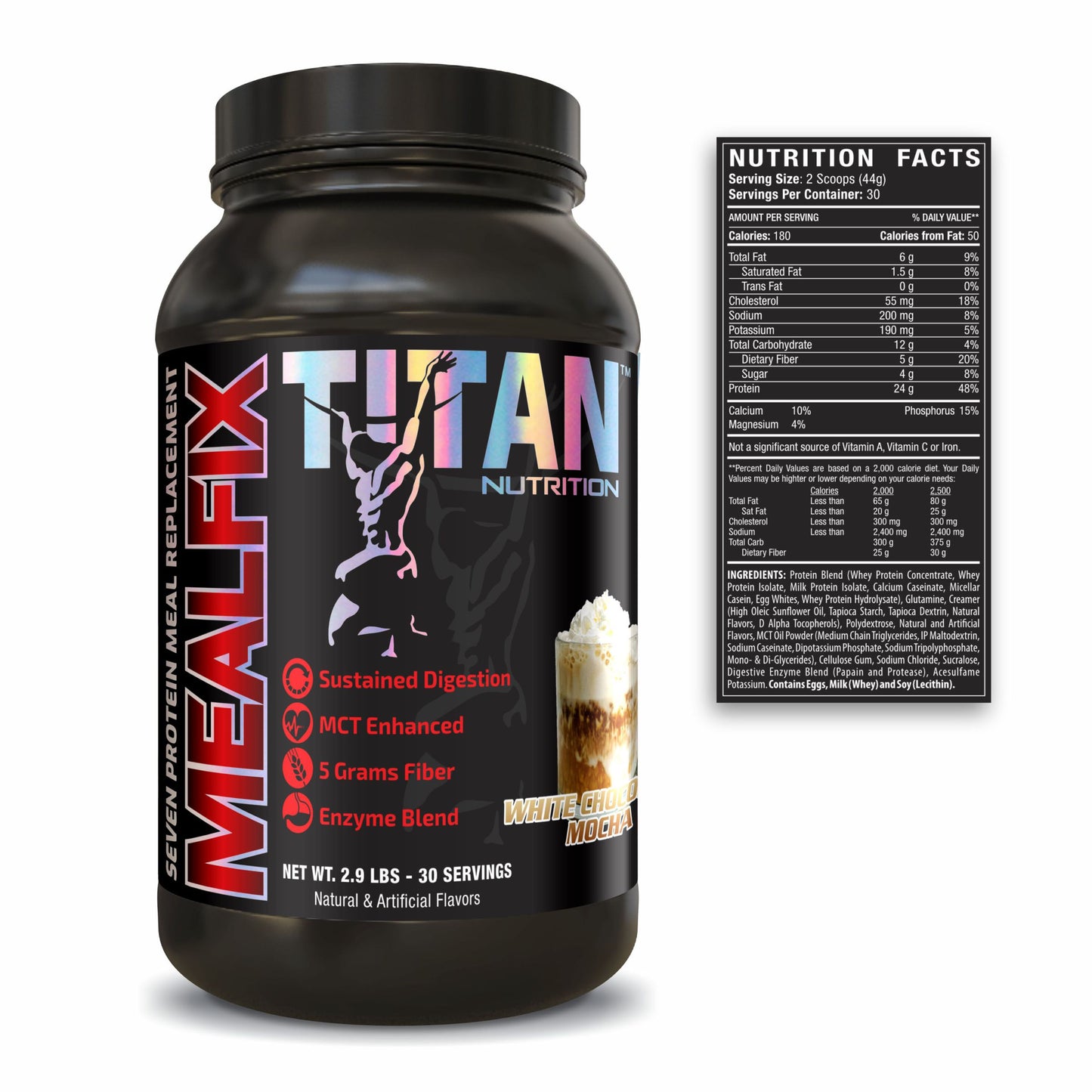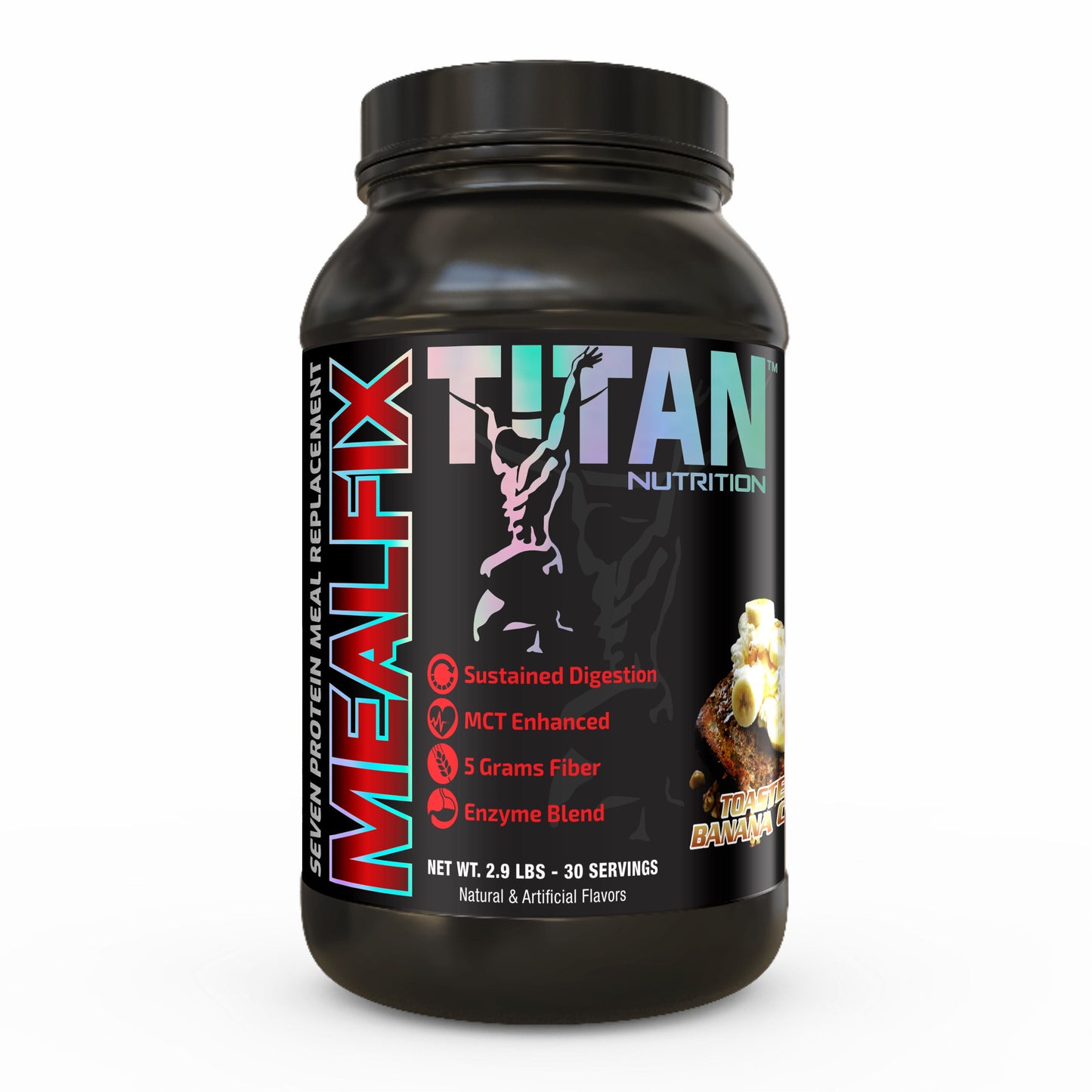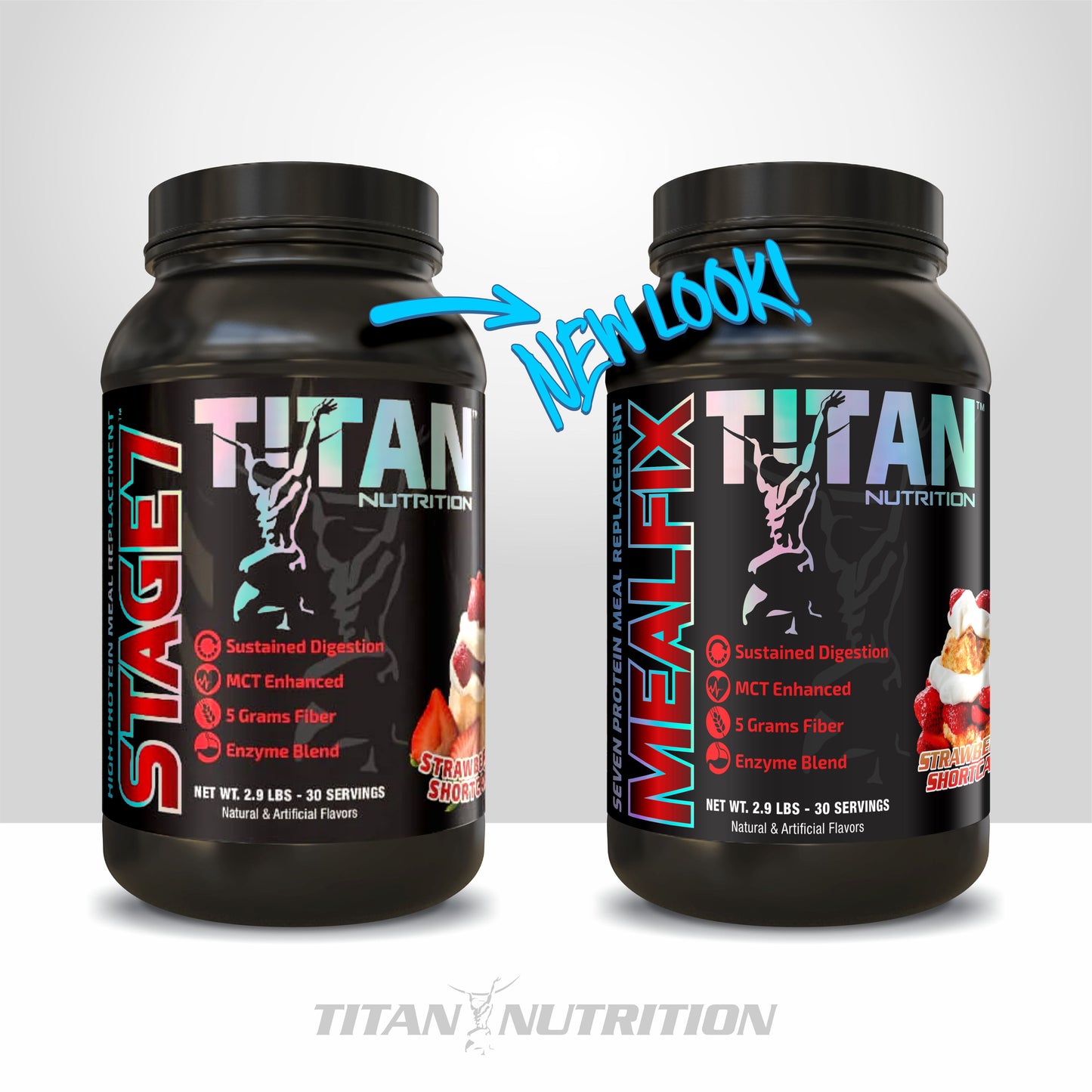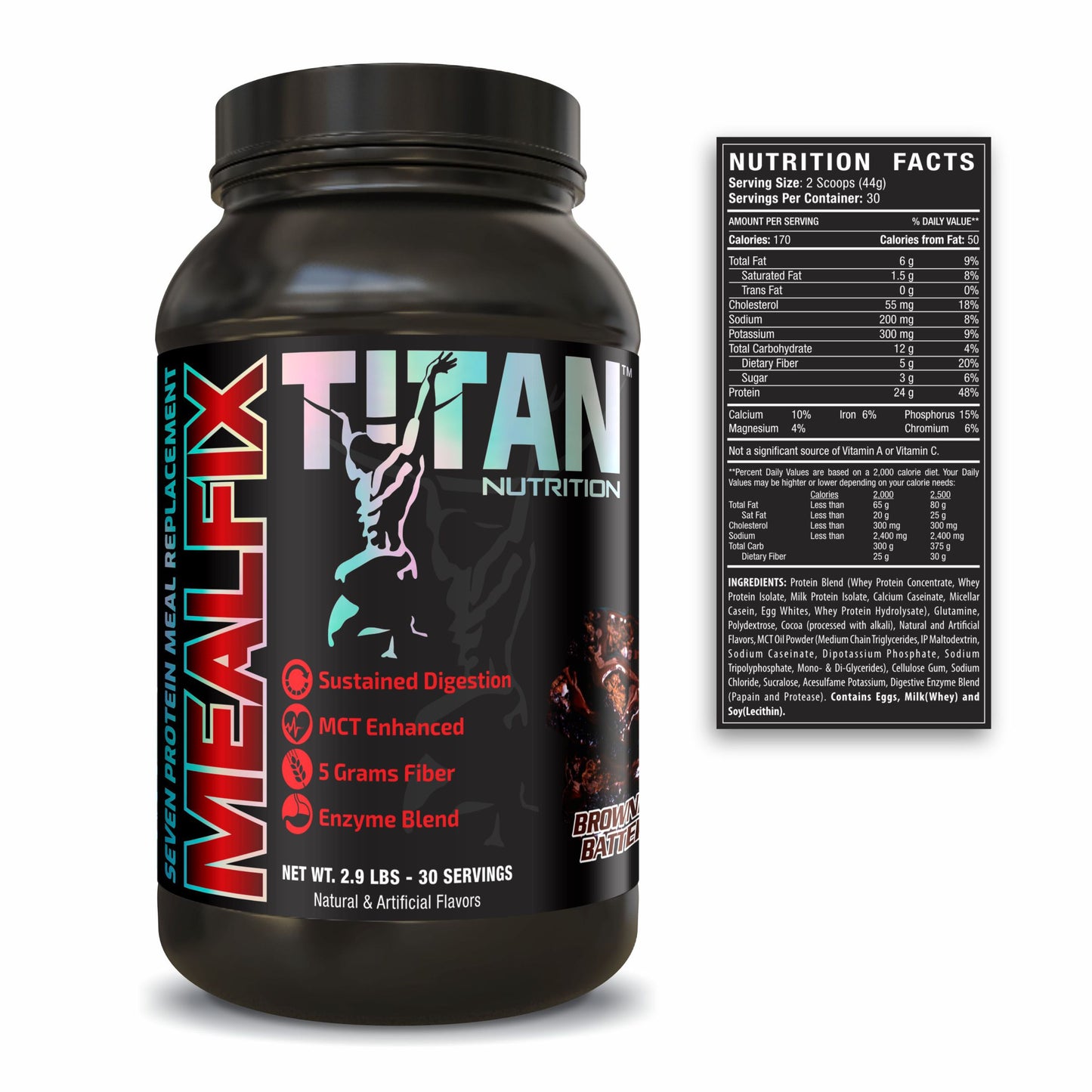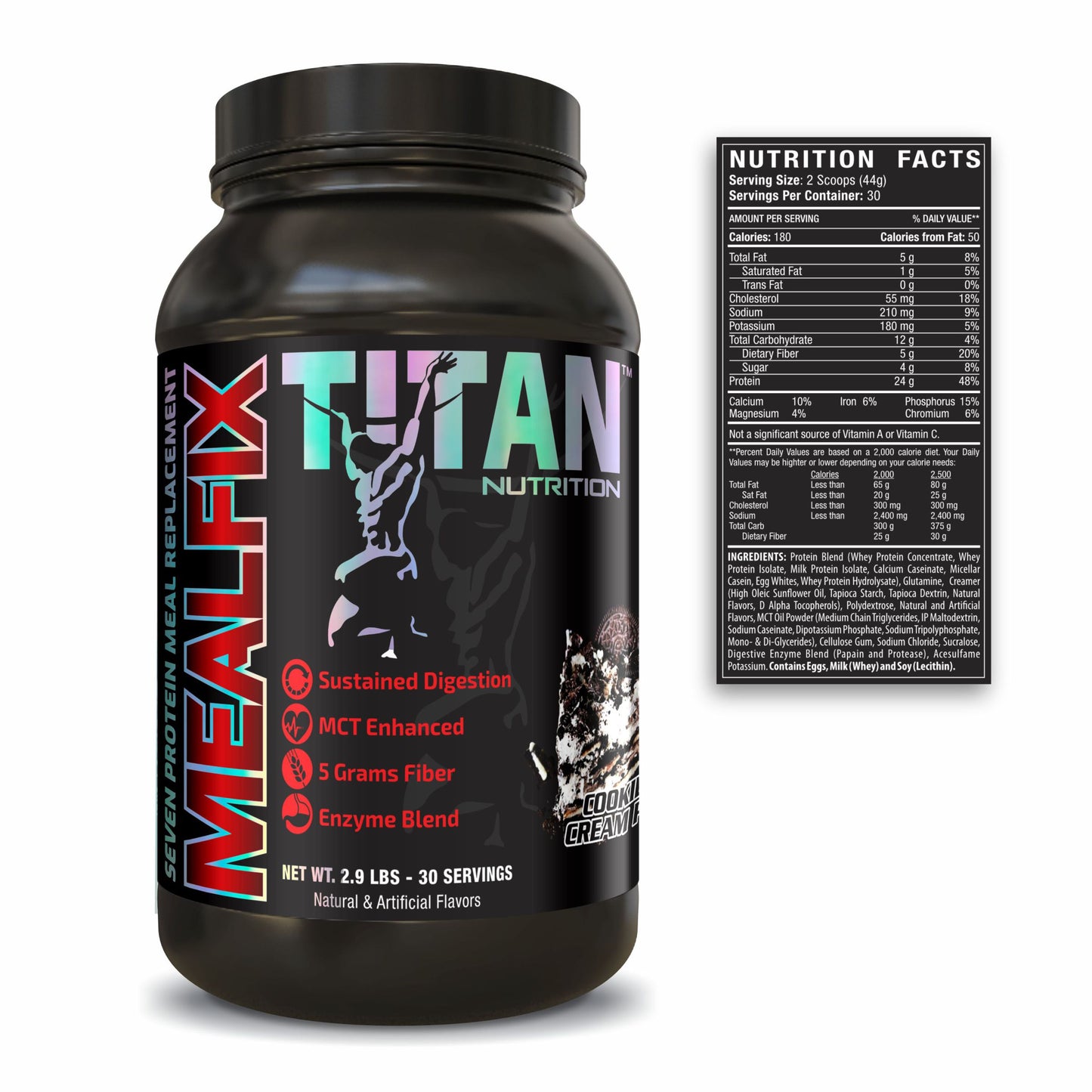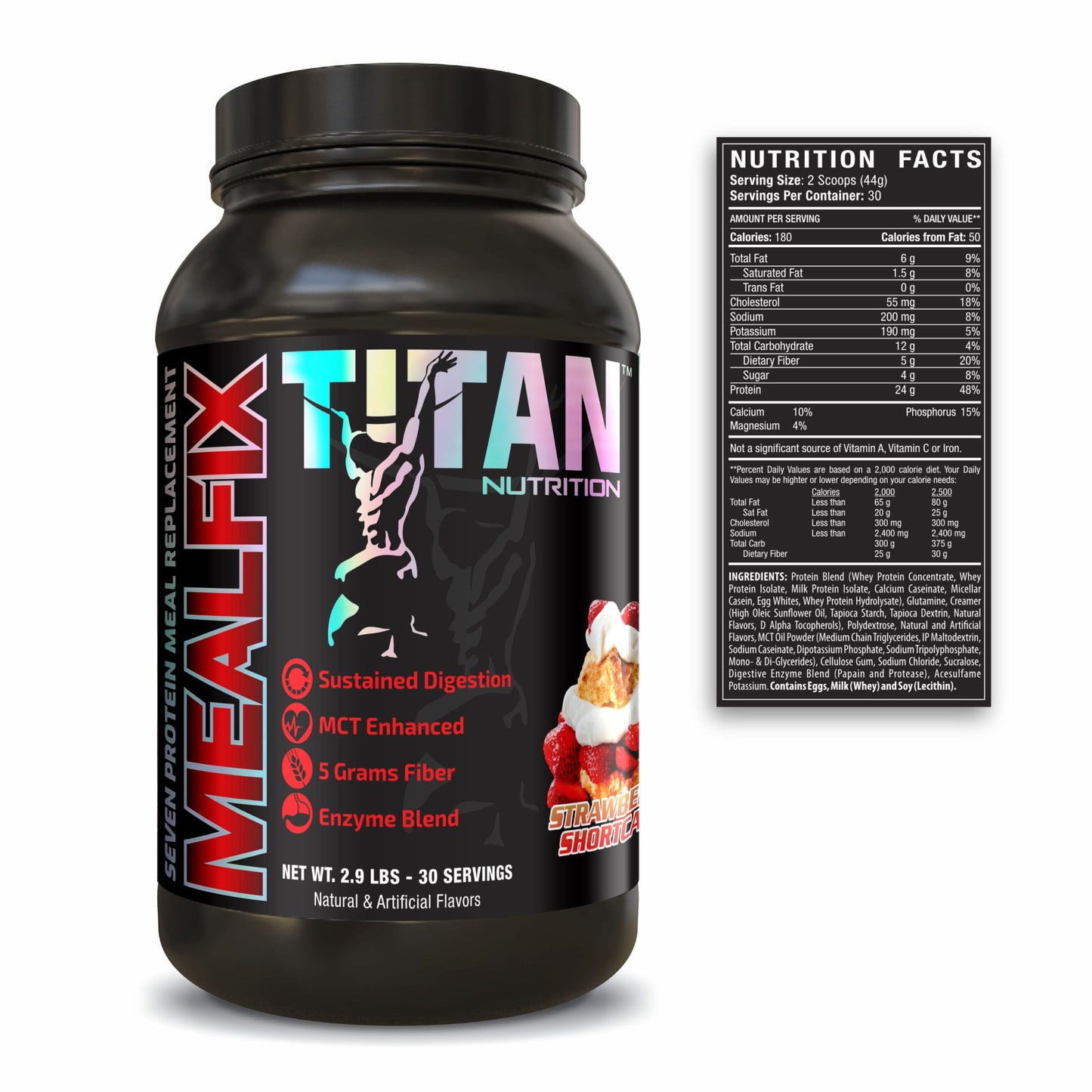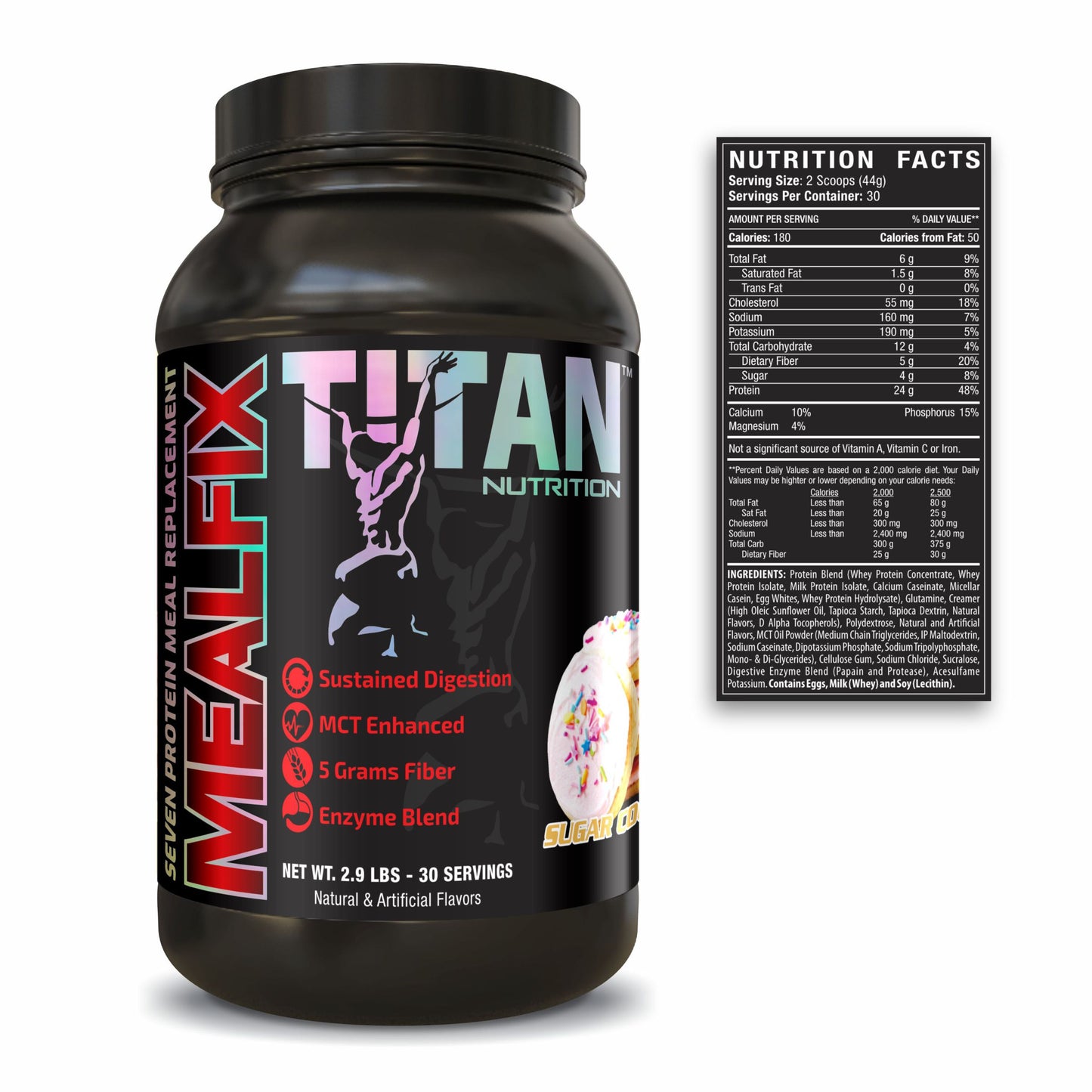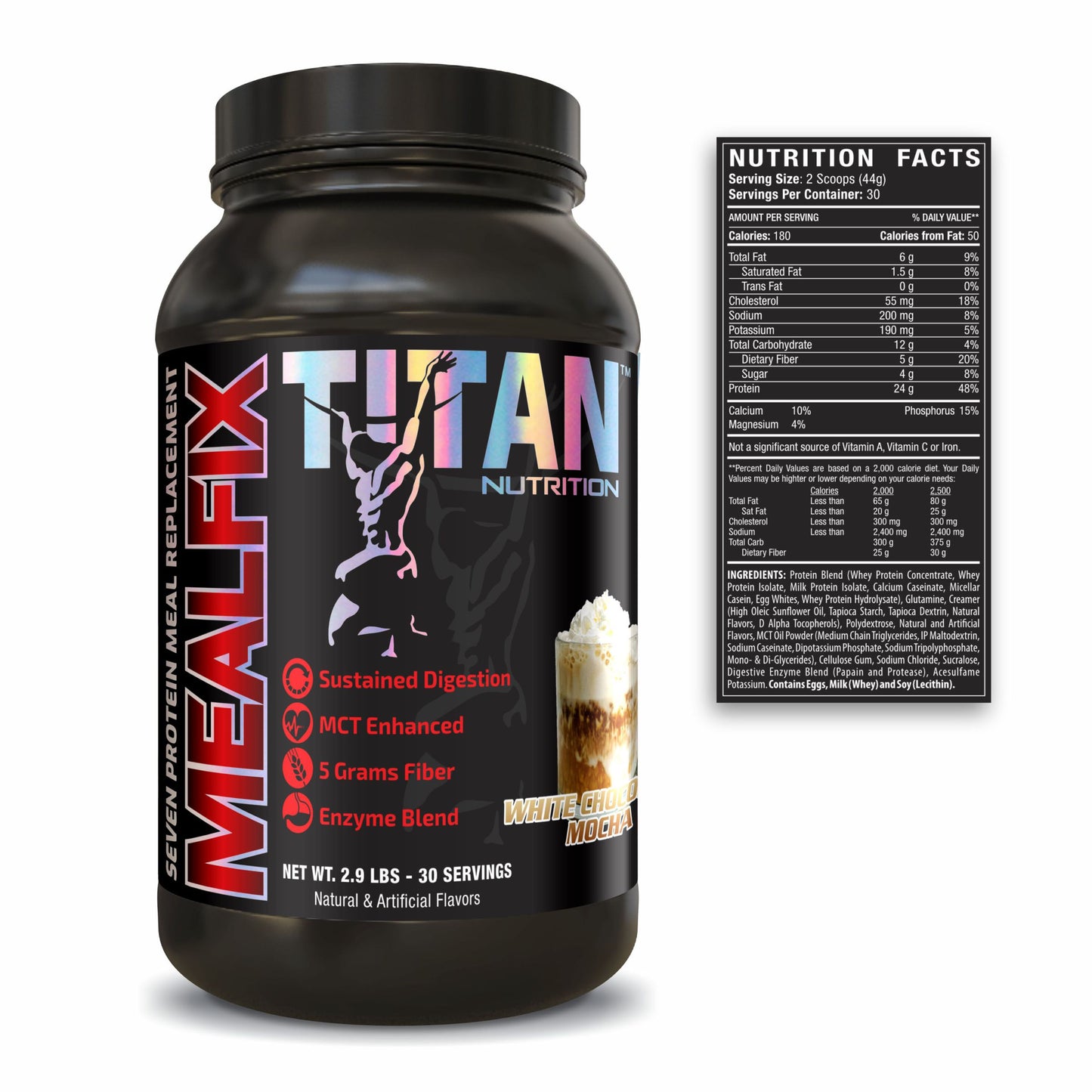 MealFix was designed by TITAN NUTRITION® to be the most convenient source of complete high-protein meal replacement for dieting or muscle-building consumers. Each serving delivers 24 grams of multi-sourced protein, healthy fats from MCT Oil (Medium Chain Triglycerides) and fiber.  Ideal for dieters on-the-go who don't have time to sit down for a meal, and for athletes who want to supplement their diet with a great tasting, muscle-building snack! 
MealFix consists of seven highly bioavailable proteins carefully selected to achieve maximum protein absorption over an extended time frame. With multiple high-quality protein sources, MealFix provides prolonged nitrogen retention and a more steady delivery of amino acids than from a single-sourced protein alone. 
It takes more than just good protein to be called a meal replacement! To balance out your nutrition, you need healthy fats as well. The MealFix formula includes MCT Oil for its fat source.  MCT Oil aids in fat burning, improves nutrient absorption and increases energy. Along with proteins and fats, there are 5 grams of dietary fiber and digestive enzymes rounding out the formula. These additional macronutrients make MealFix digest much like a whole food meal.
With MealFix, TITAN NUTRITION looked far beyond an ordinary protein powder to create a muscle-building meal in the convenience of a shake. No other protein powder comes close to providing the complete high protein, healthy macro, muscle building, and fat burning fuel that MealFix delivers!