Collagen I & III
Regular price
Sale price
$34.99 USD
Unit price
per
Sale
Sold out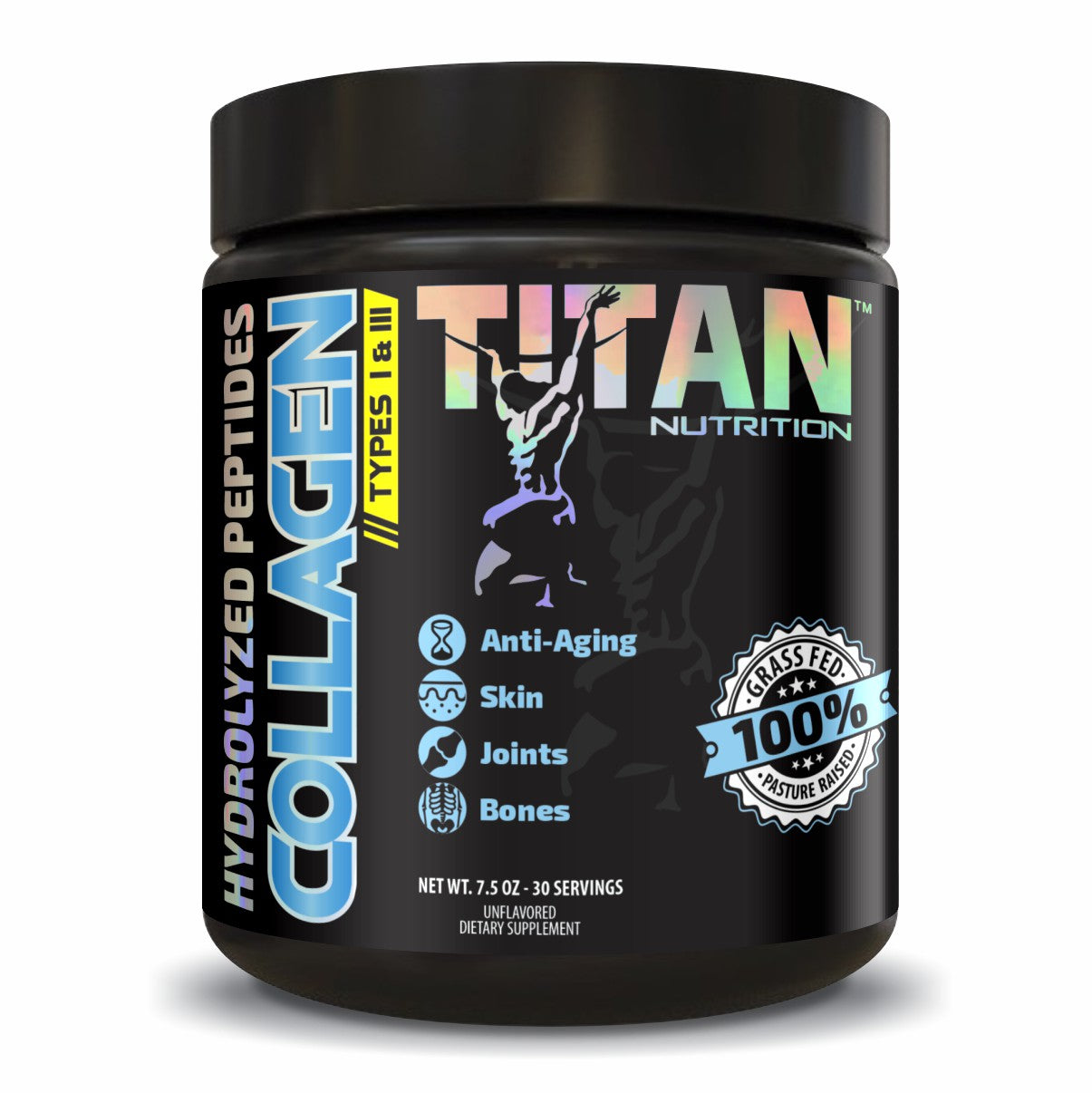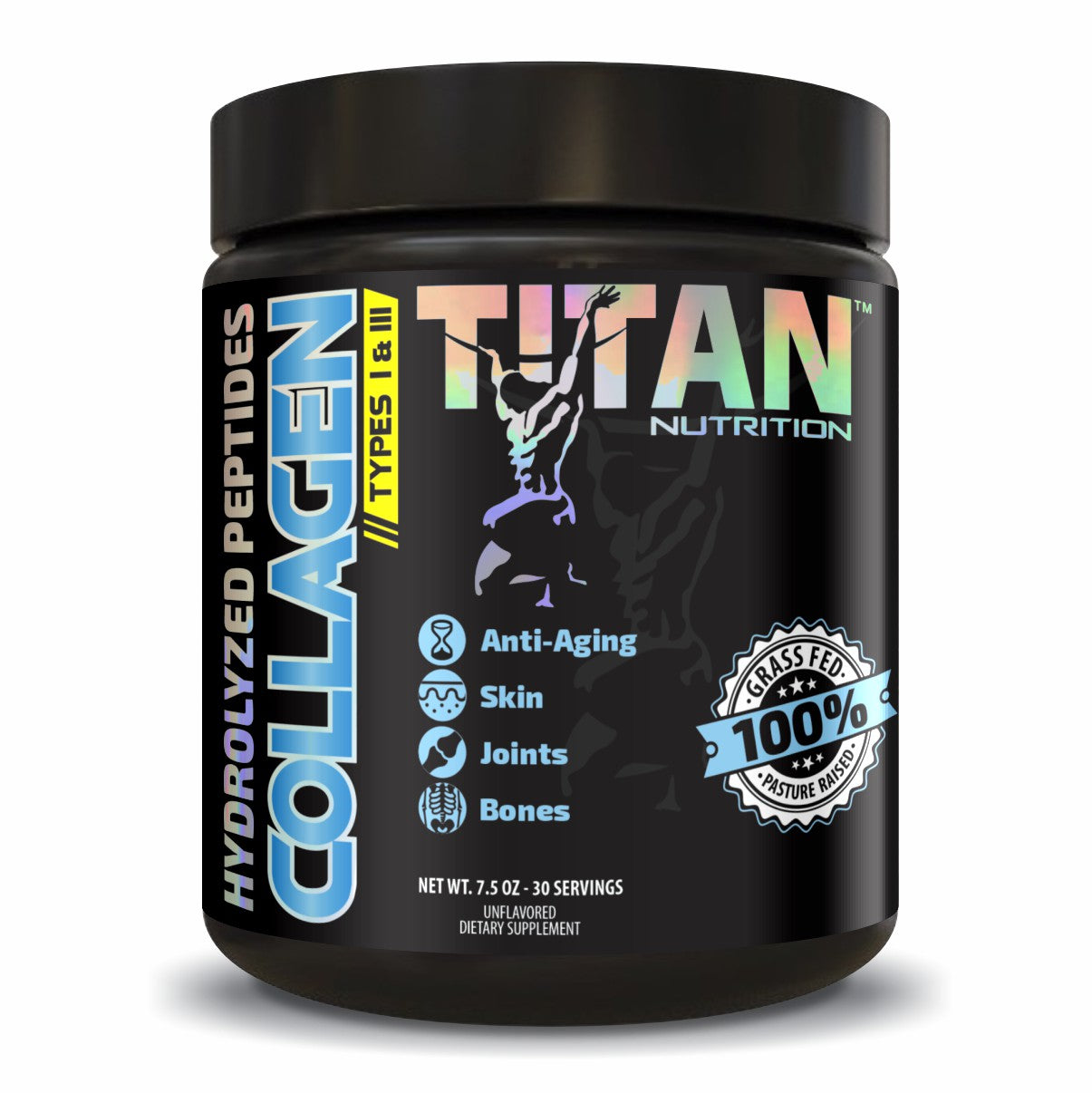 Hydrolyzed bovine COLLAGEN peptides types I and III, delivers the highest standard of purity and potency you can source. Derived from 100% grass-fed, pasture raised, hydrolyzed bovine peptides, Titan Nutrition® COLLAGEN is the gold standard in collagen supplementation.
Hydrolyzed Collagen Peptides are more bioavailable due to their complete amino acid sequence which can be readily absorbed by the dermis of the skin. This type I and III collagen formula effectively delivers the building blocks to vibrant, youthful looking hair, skin and nails.
COLLAGEN also helps in supporting the connective tissues in the joints and bones. It has even been shown to improve gut health and support lean muscle tissue.
Titan Nutrition COLLAGEN is ideal for those who want to unlock the key to maximizing their longevity and achieving unparalleled anti-aging results.