KRE-EX™ Unrivaled - Complete Pre-Workout Solution
Regular price
Sale price
$69.99 USD
Unit price
per
Sale
Sold out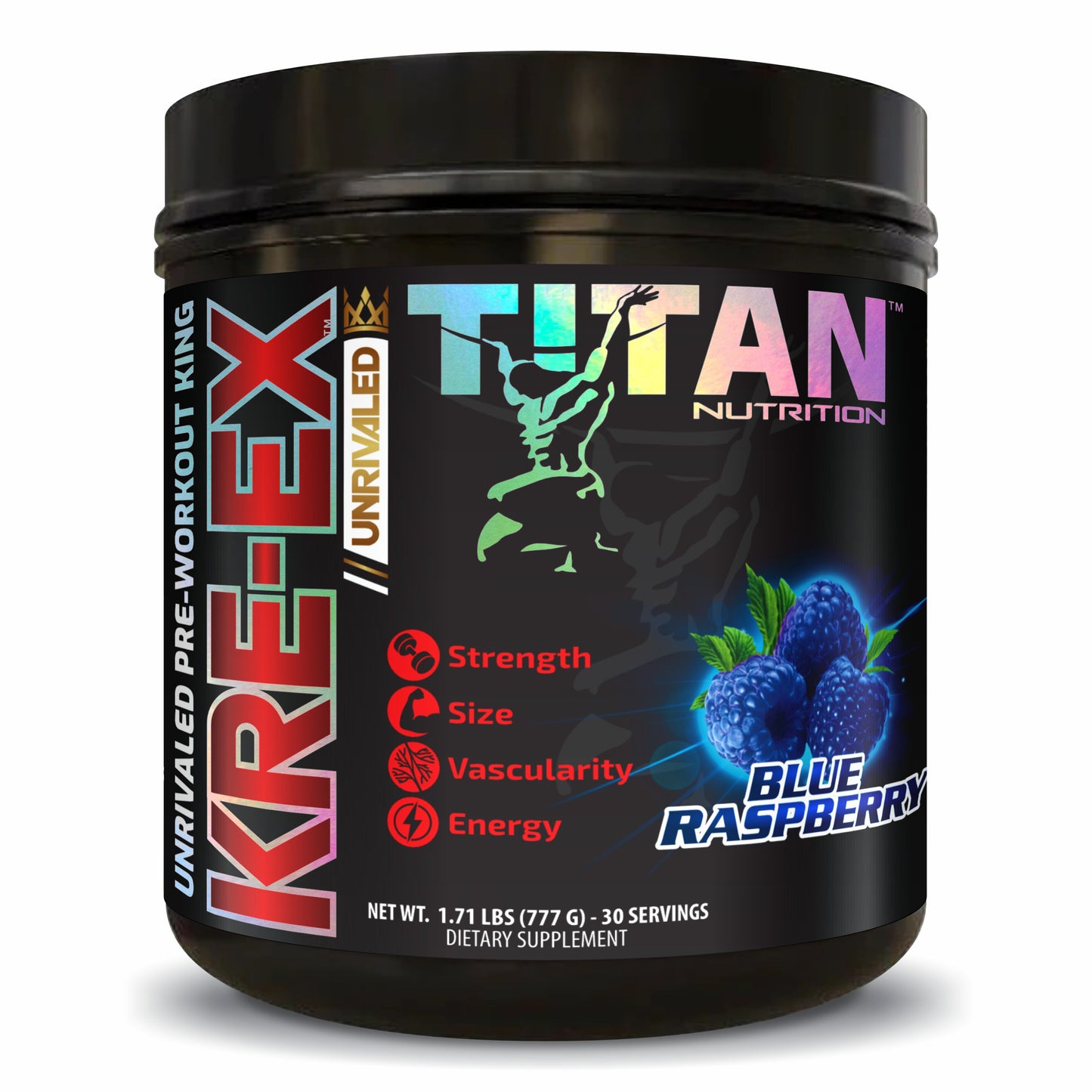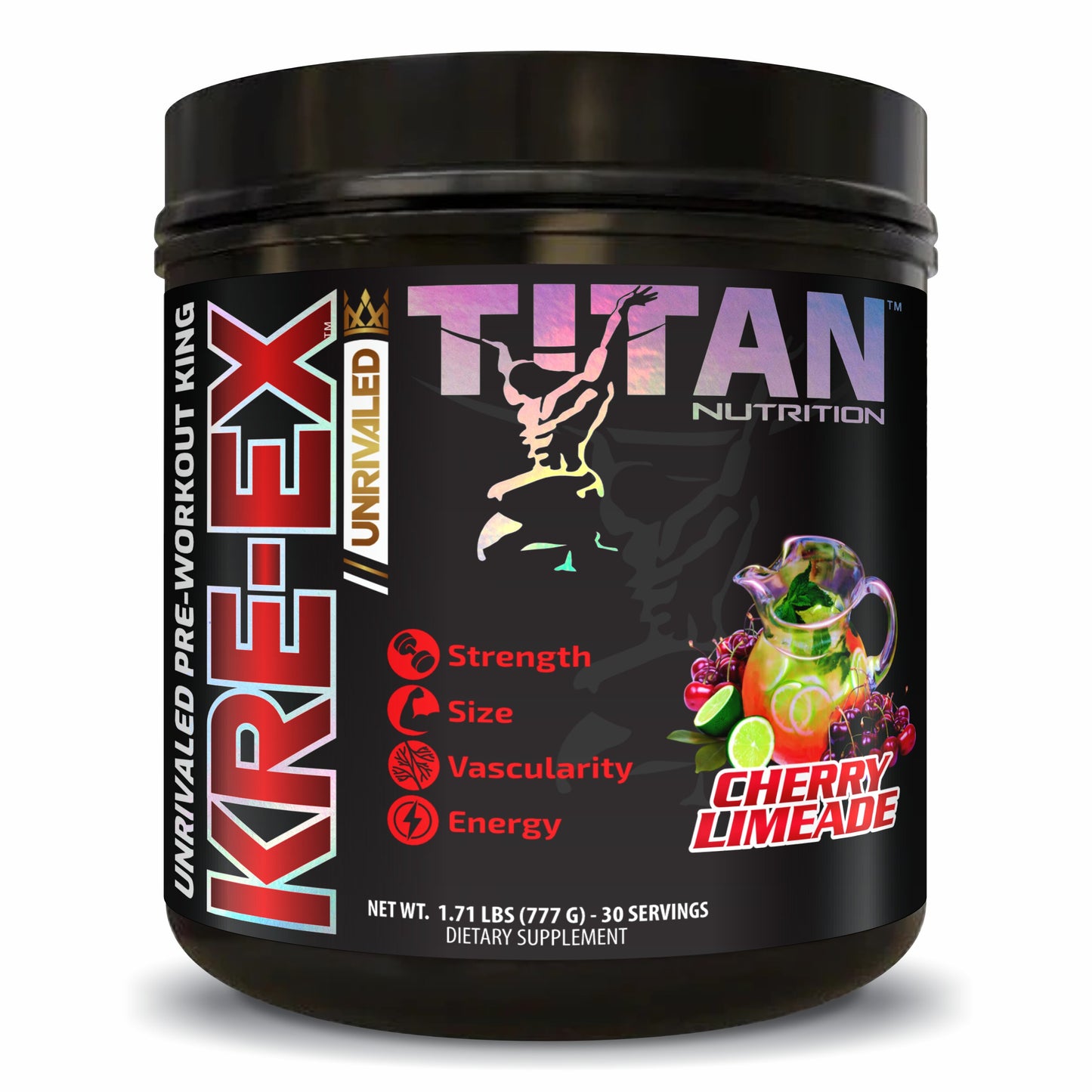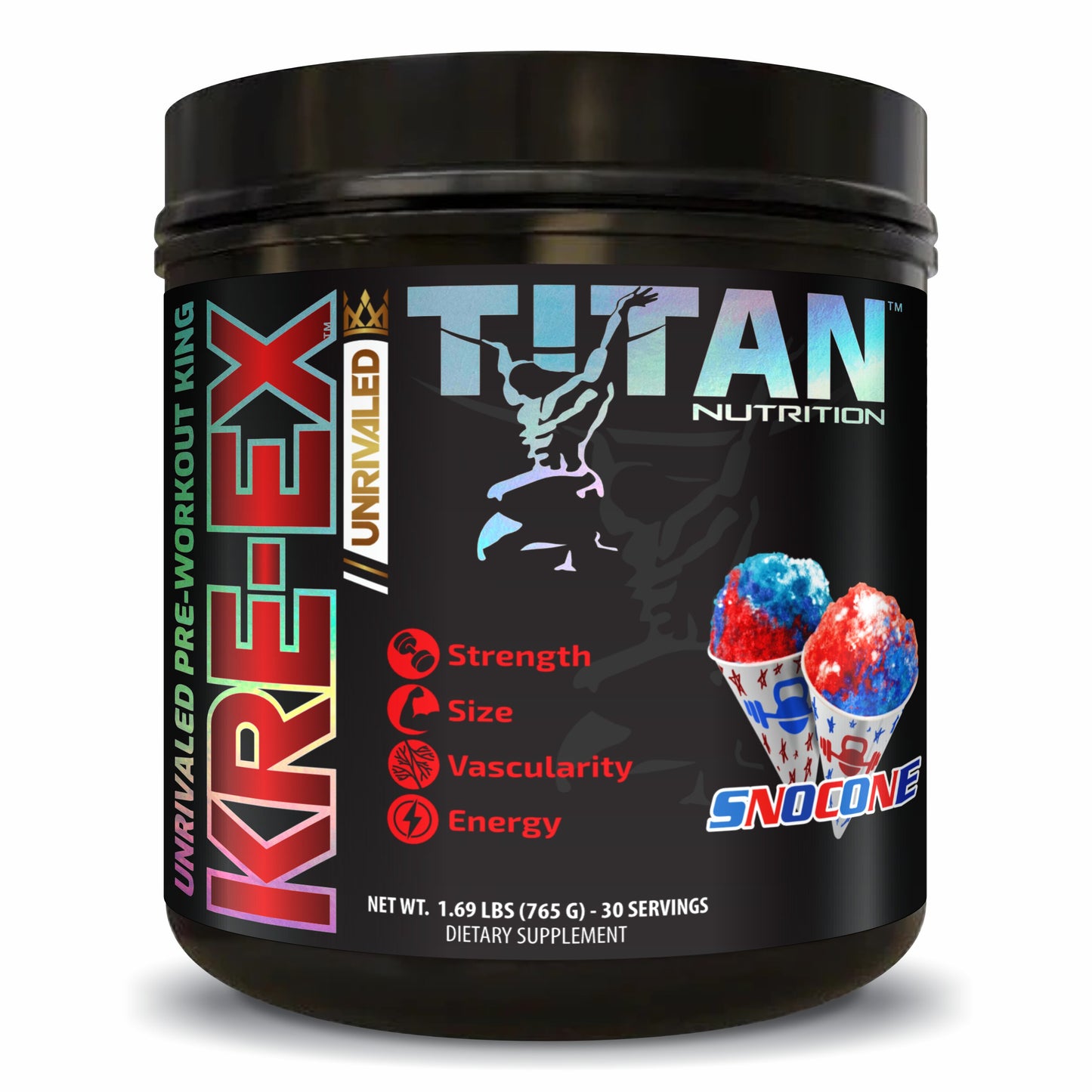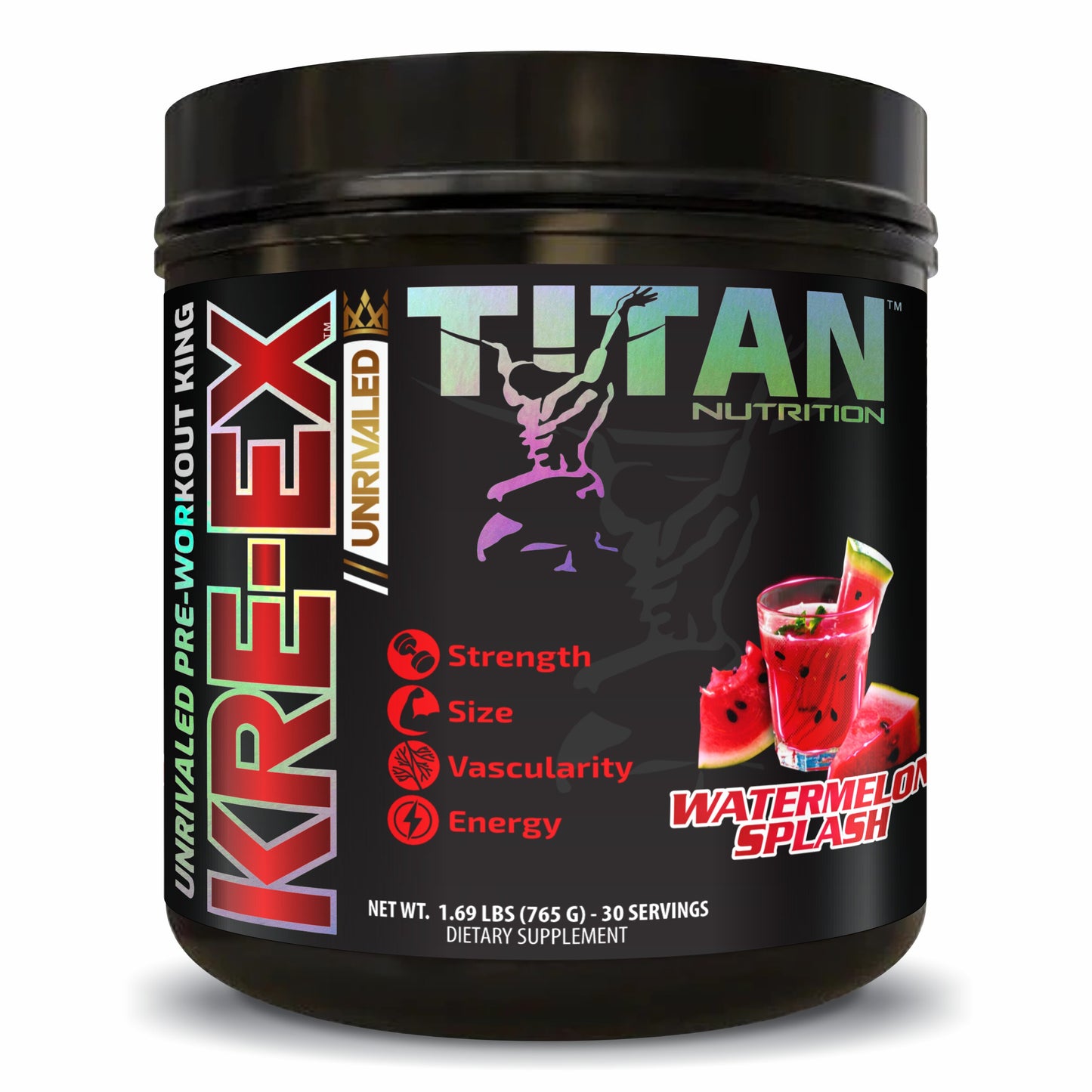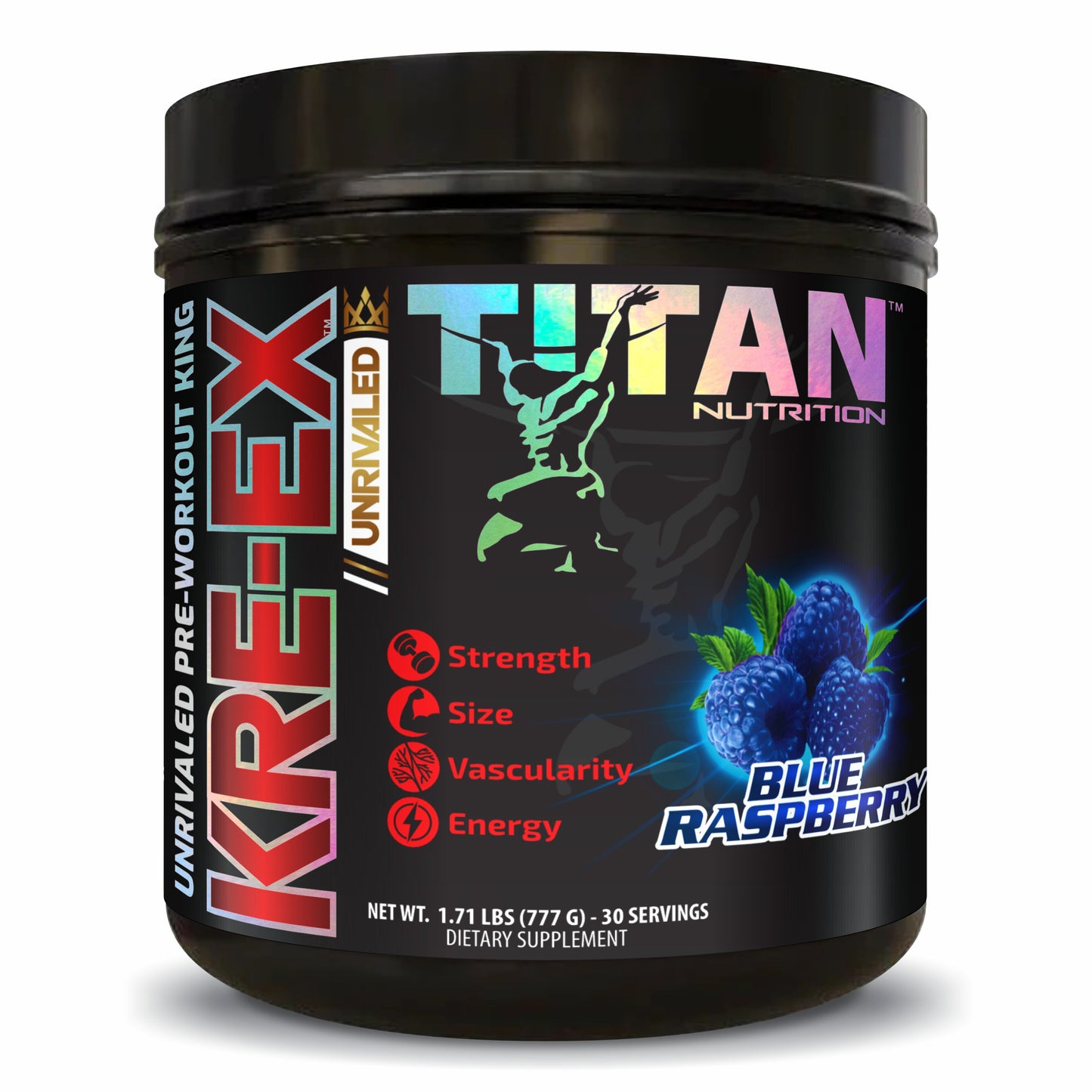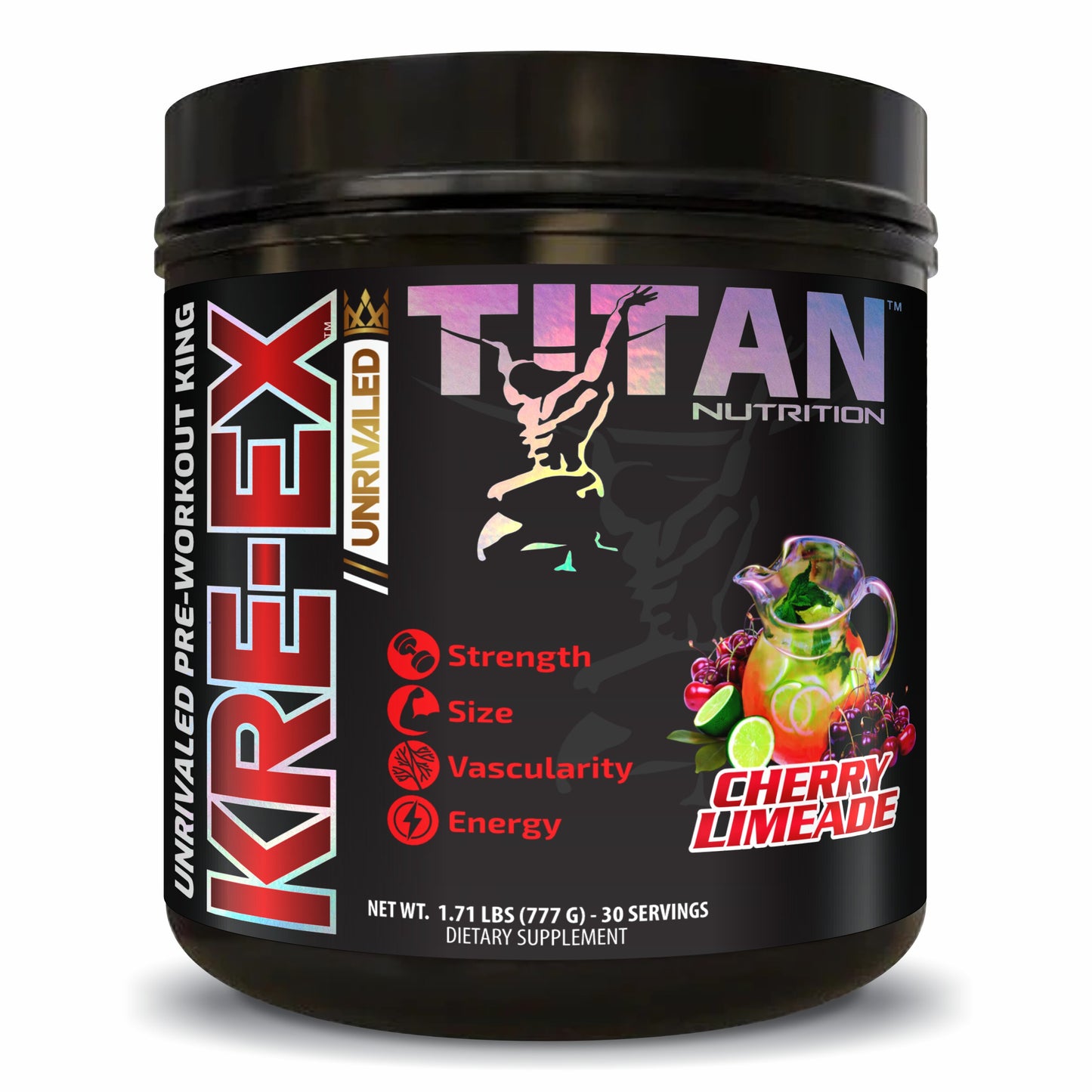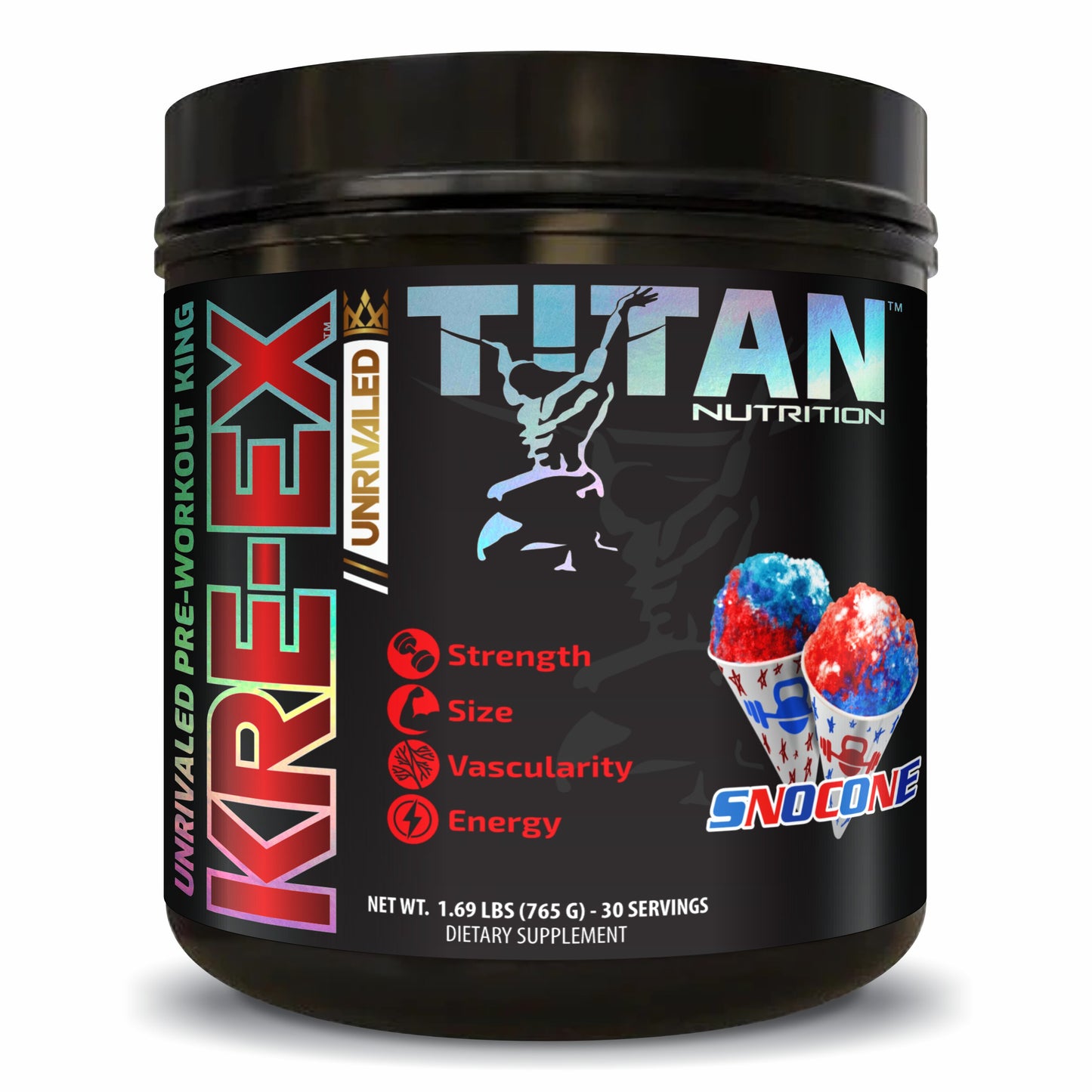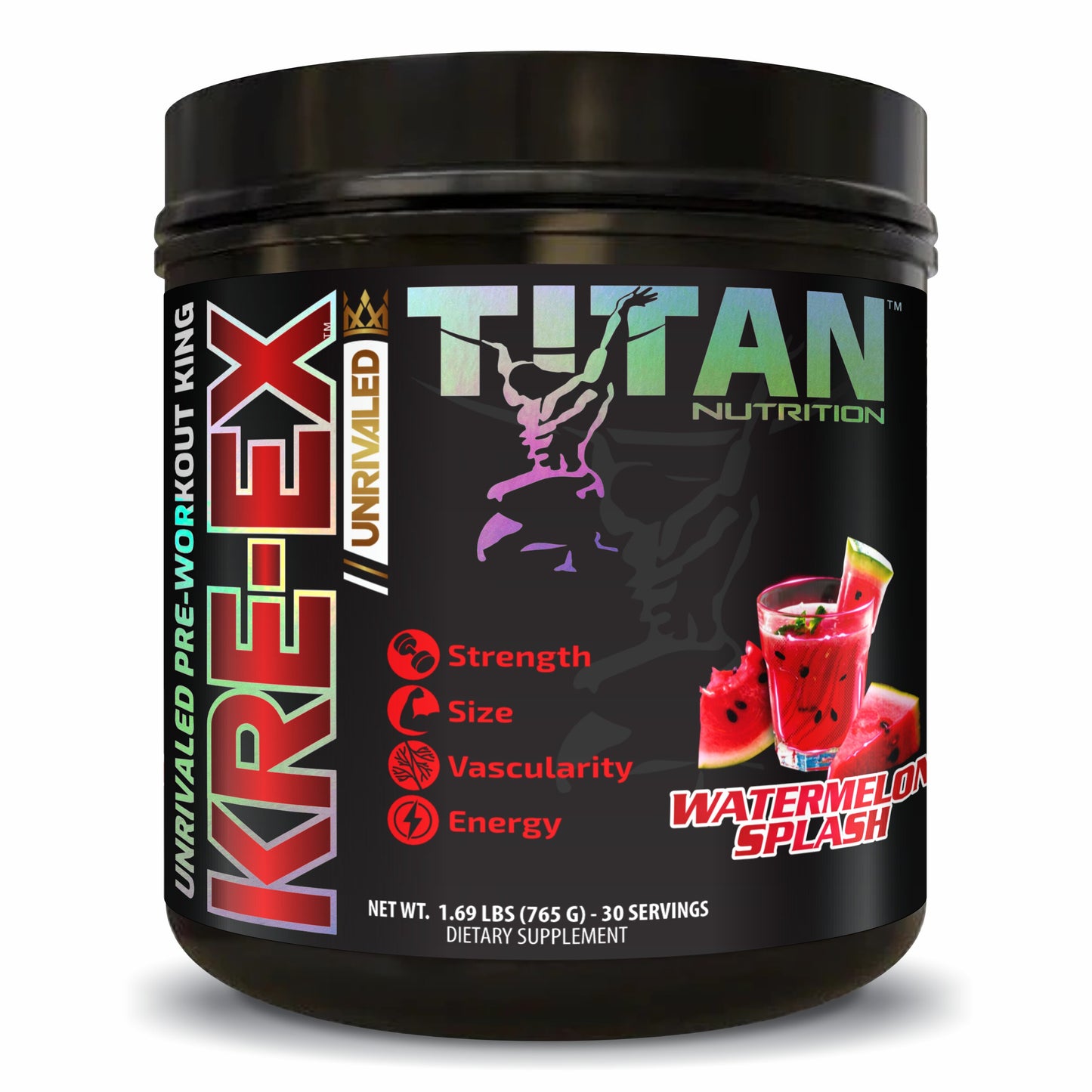 You're holding the UNRIVALED KING of pre-workouts! 
This is our flagship product at Titan Nutrition®. The product that started it all way back in 2006.
Like any first, this is our prize possession and a product that bears the standard of what it means to be a TITAN! 
KRE-EX™ is a fully loaded STACK containing over 25 grams of active raw materials meticulously formulated with a singular goal, to be the greatest SIZE and STRENGTH enhancing pre-workout ever created!
KRE-EX is not for everyone. In fact, if you don't consider yourself a SAVAGE in the gym, do not waste your money. KRE-EX was designed for those who ALWAYS push for extra reps, do the extra sets, and increase the weights until true physical failure hits with the pain of burning muscle and pleasure of knowing they emptied the tank. This is not the swiss army knife of pre-workouts, it's the whole damn tool shed.
This UNRIVALED formula was overloaded with ingredients, stacked like an arsenal readying you to unleash maximum training volume and intensity each time you step into the gym.