PurGREENS™ - Superfood
Regular price
Sale price
$52.99 USD
Unit price
per
Sale
Sold out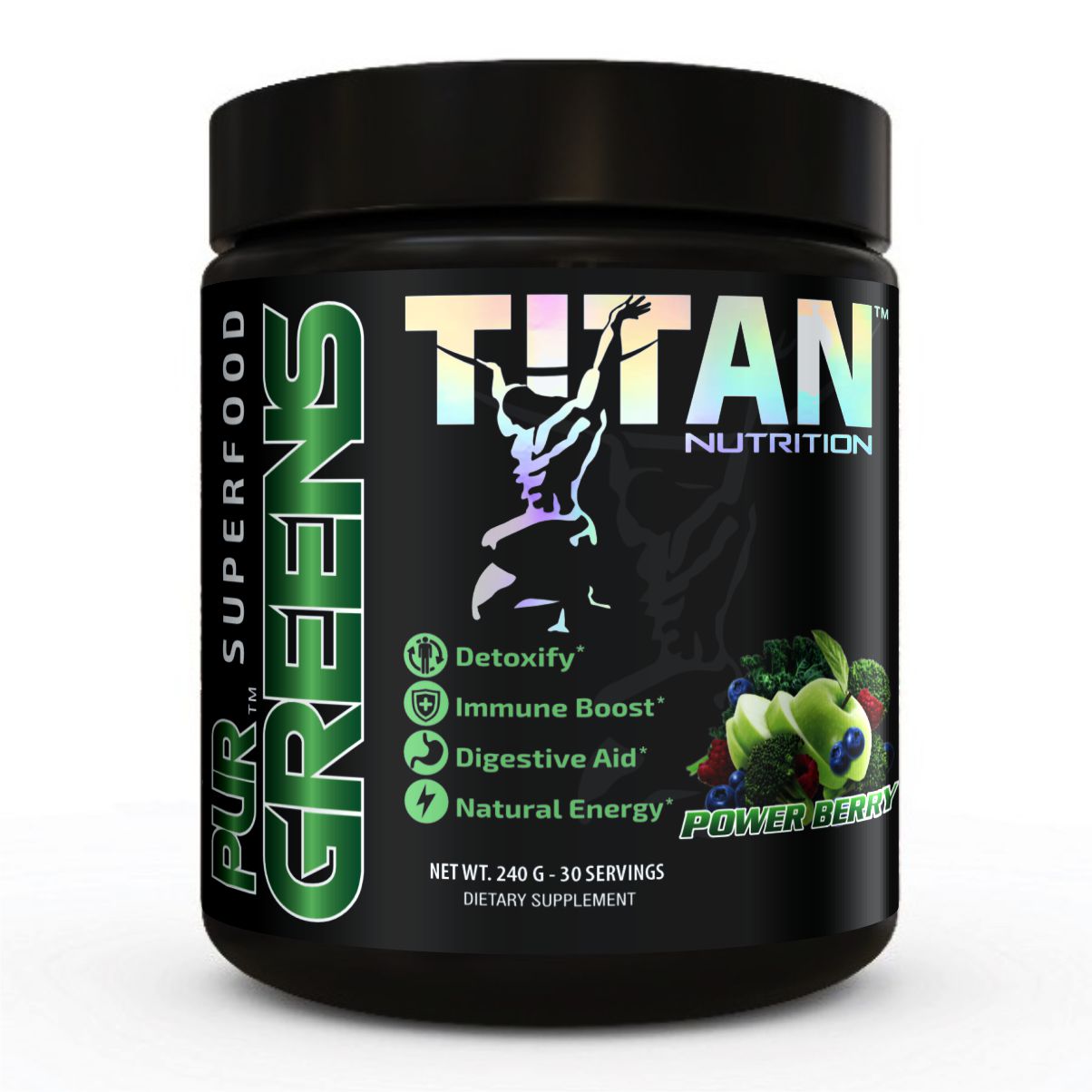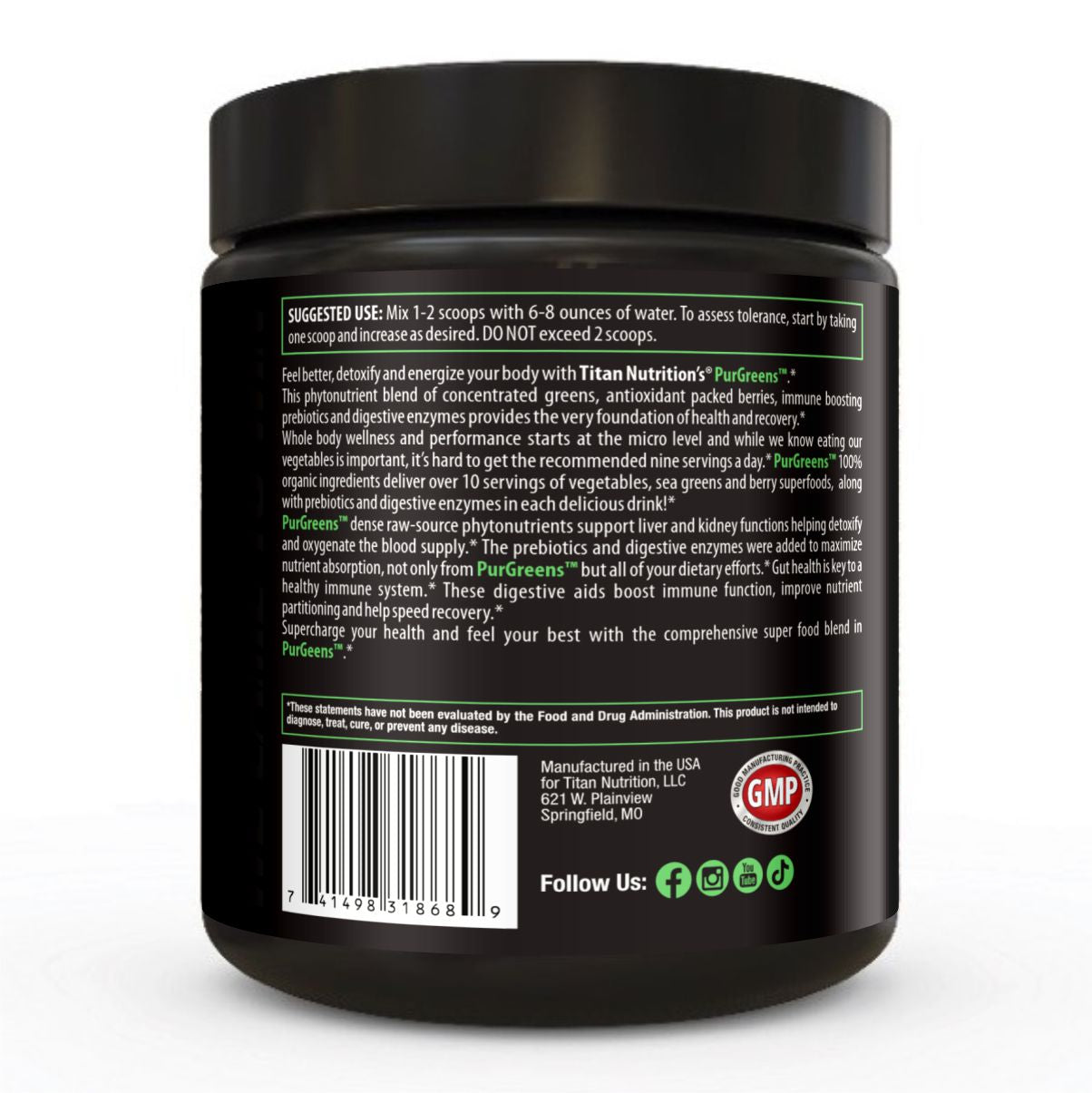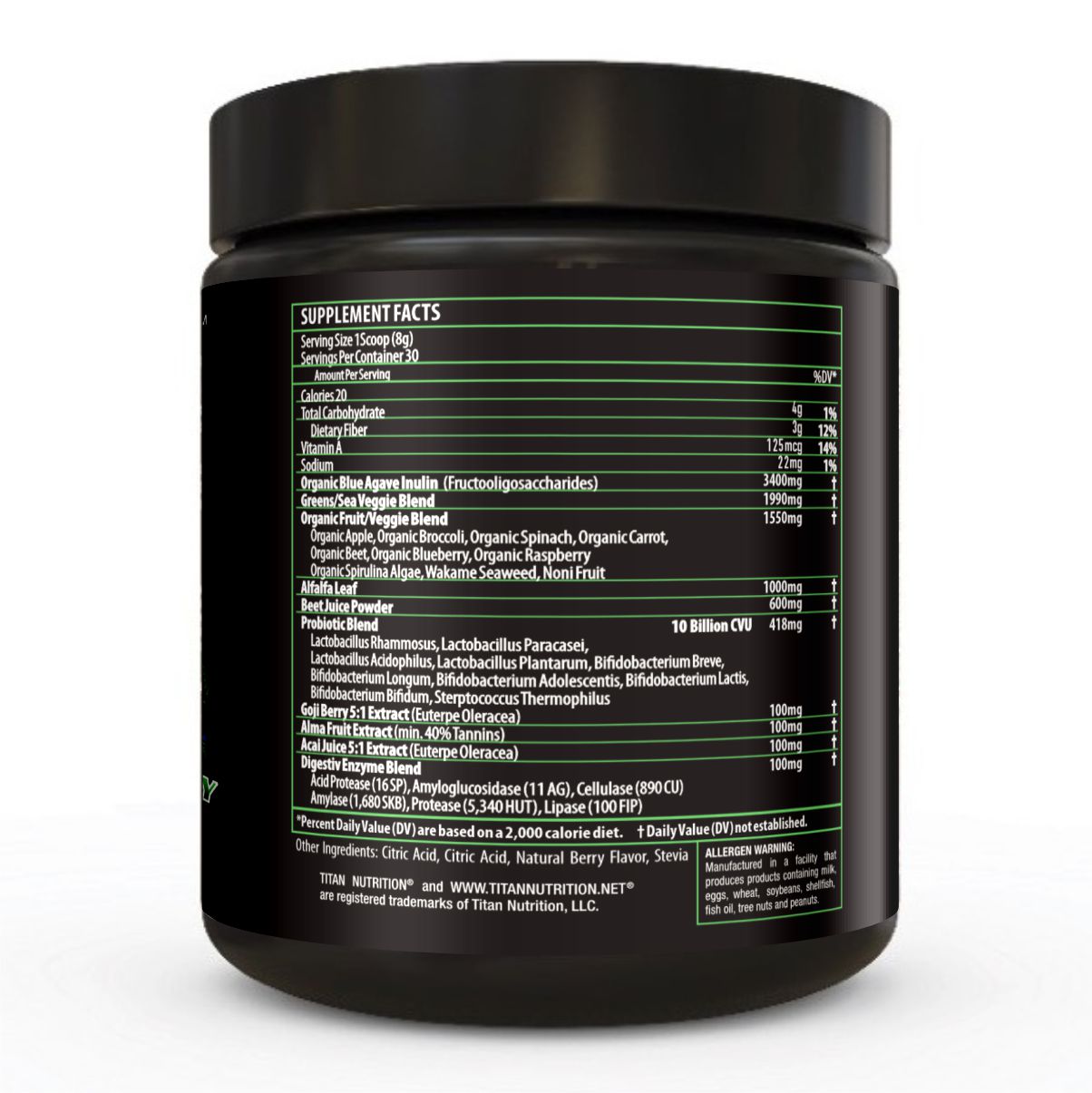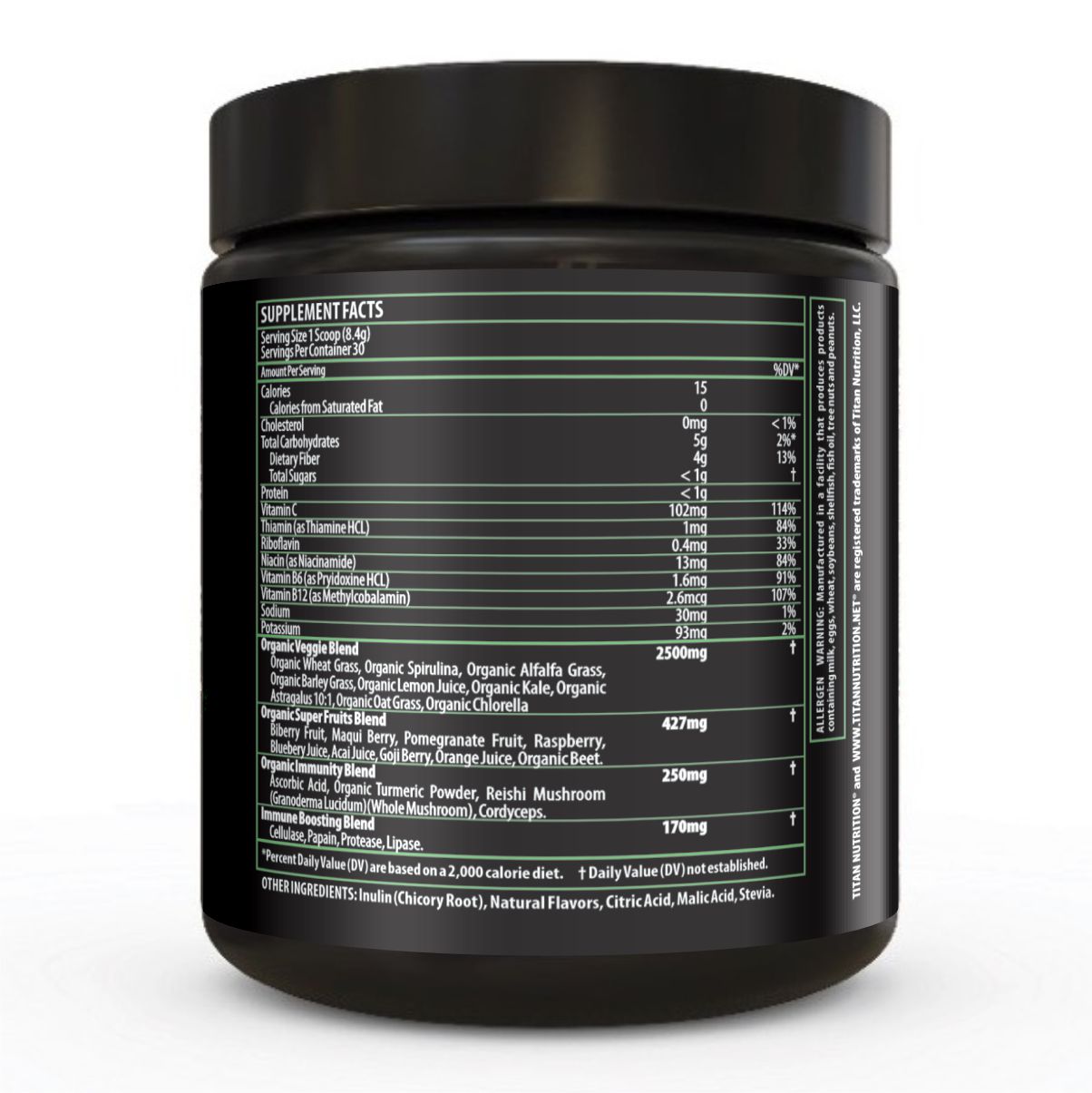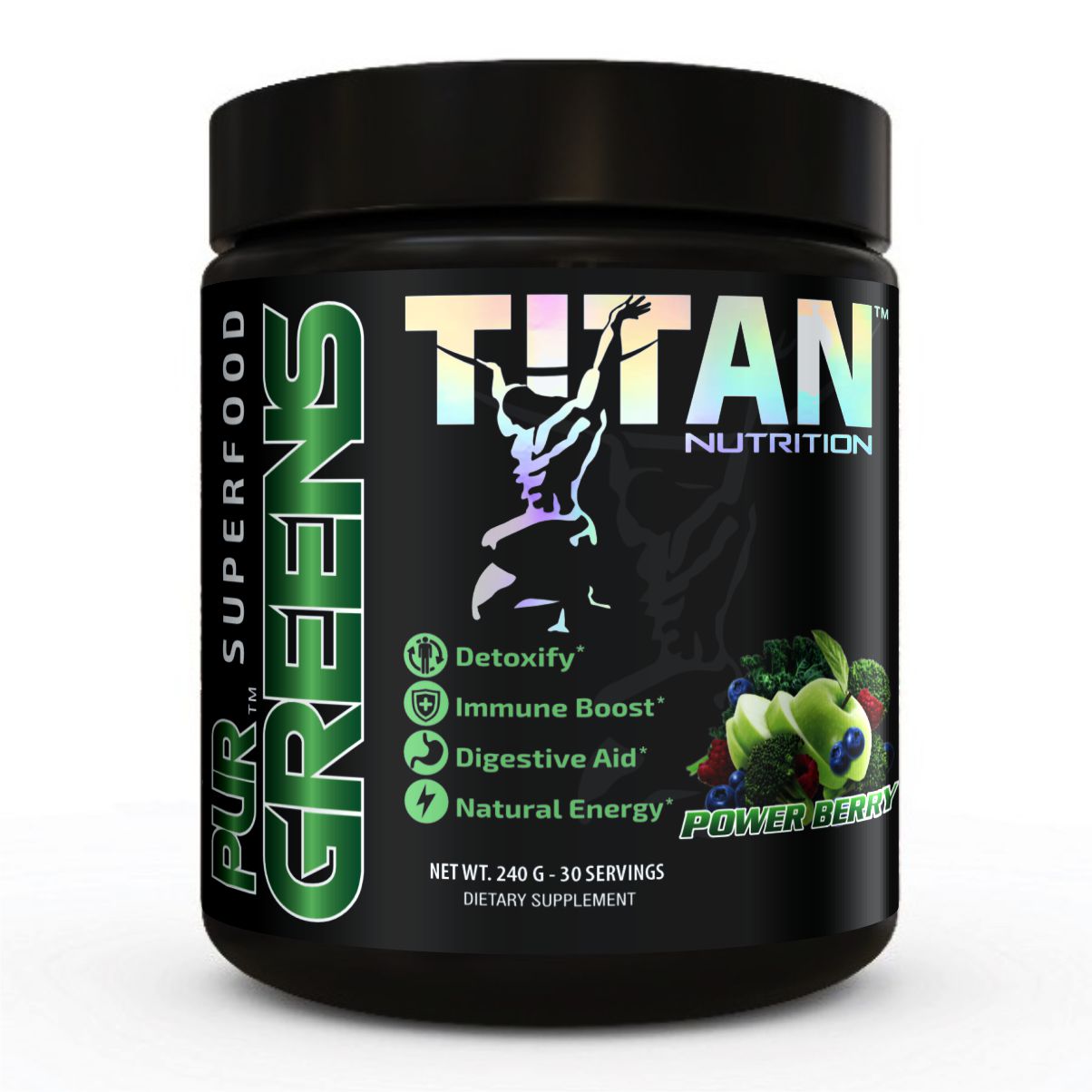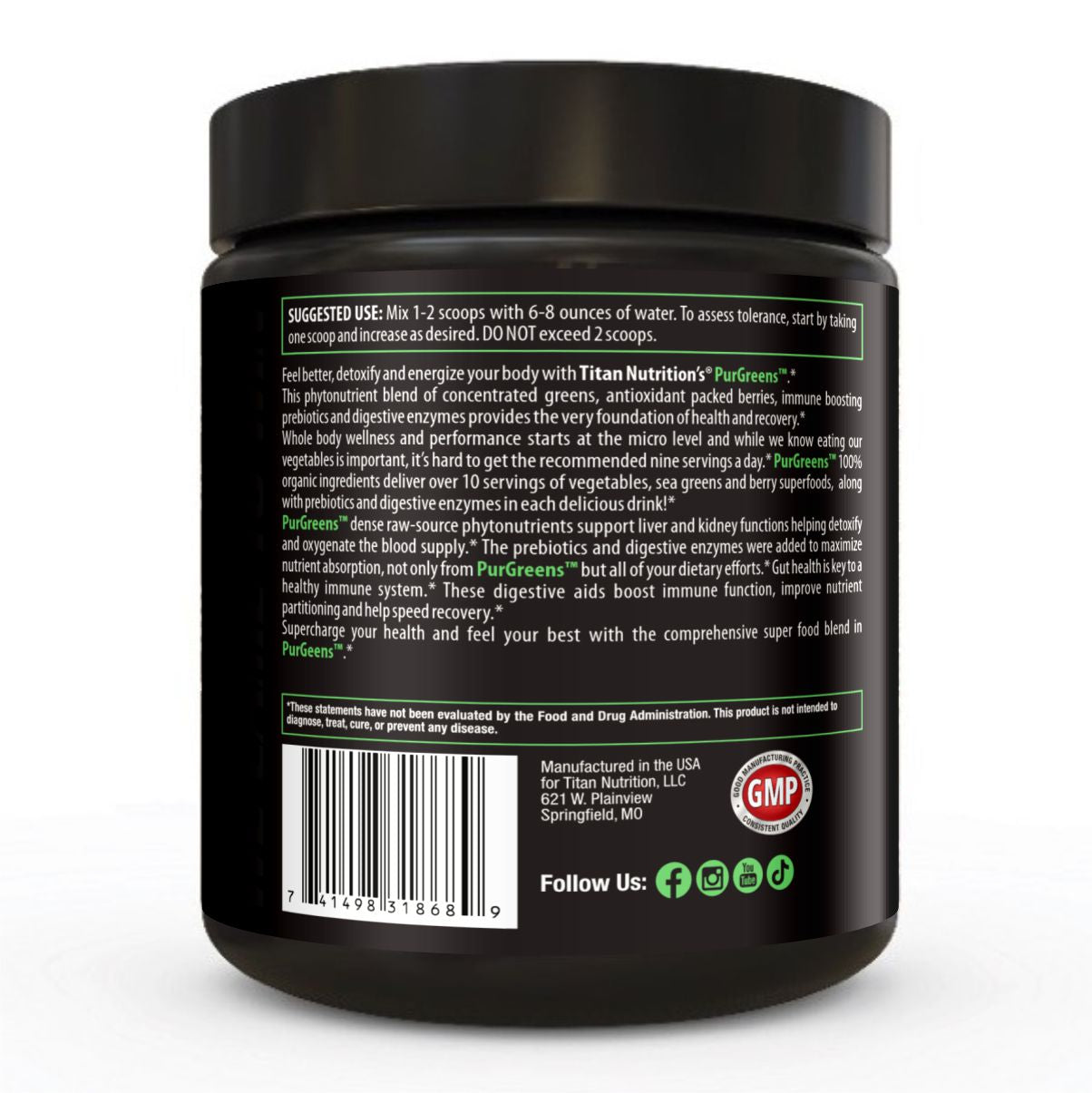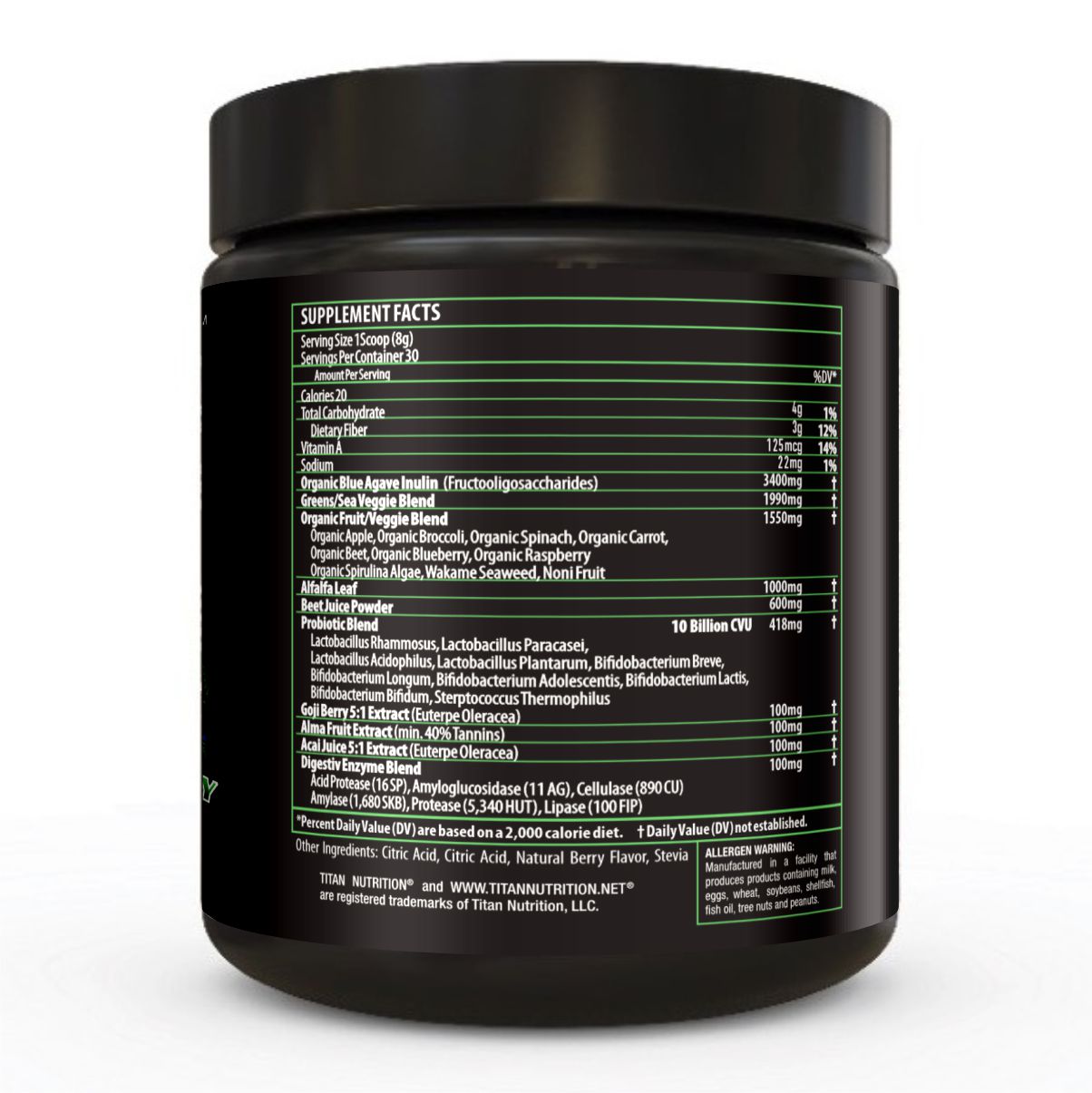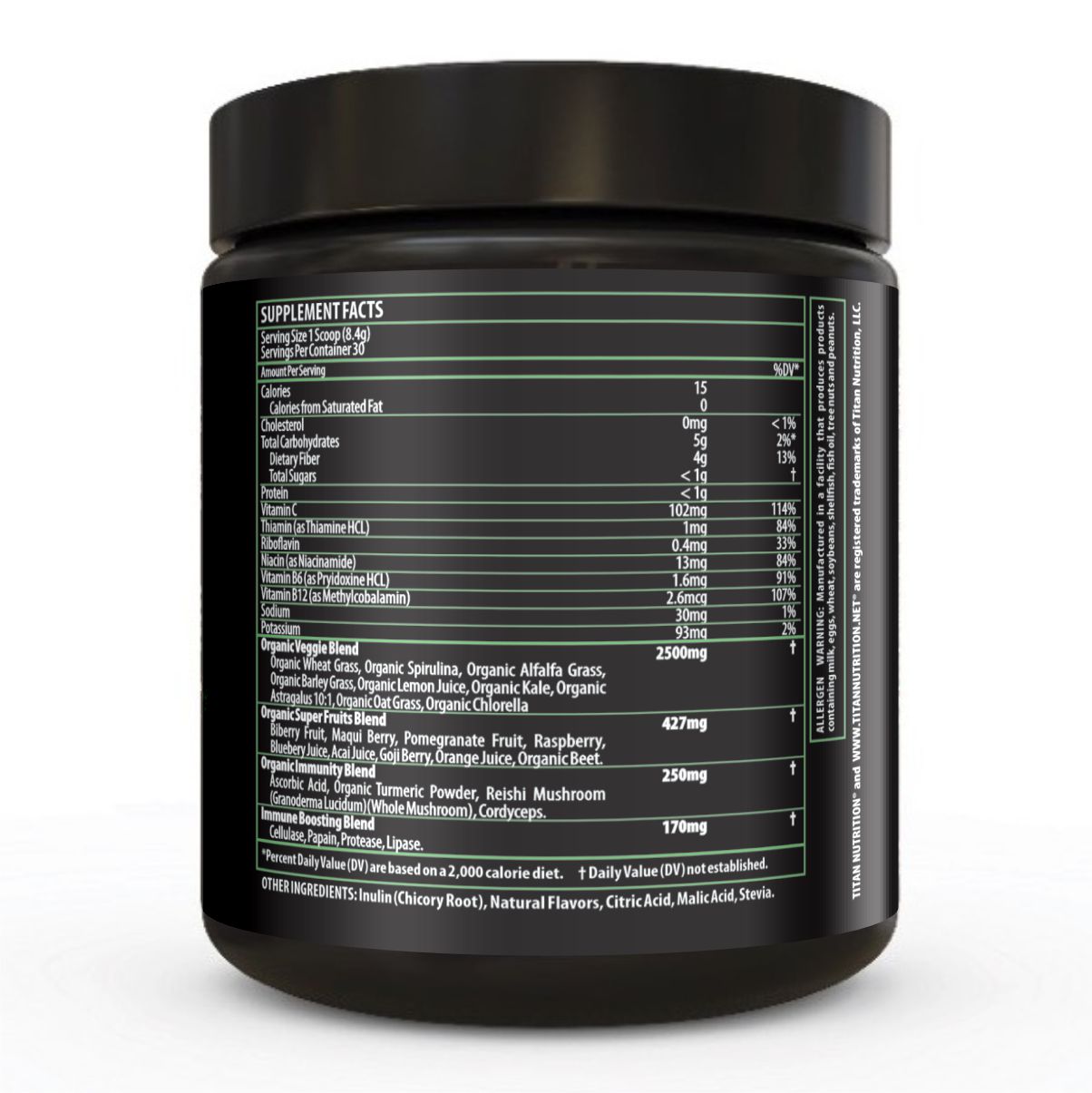 Feel better, detoxify and energize your body with Titan Nutrition's® PurGreens™.
This phytonutrient blend of concentrated greens, antioxidant packed berries, immune boosting prebiotics and digestive enzymes provides the very foundation of health and recovery.
Whole body wellness and performance starts at the micro level and while we know eating our vegetables is important, it's hard to get the recommended nine servings a day. PurGreens 100% natural ingredients deliver over 10 servings of vegetables, sea greens and berry superfoods, along with prebiotics and digestive enzymes in each delicious drink!
PurGreens dense raw-source phytonutrients support liver and kidney functions helping detoxify and oxygenate the blood supply. The prebiotics and digestive enzymes were added to maximize nutrient absorption, not only from PurGreens but all of your dietary efforts. Gut health is key to a healthy immune system. These digestive aids boost immune function, improve nutrient partitioning and help speed recovery.
Supercharge your health and feel your best with the comprehensive super food blend in PurGreens.