Titan® Micronized Creatine™
Regular price
Sale price
$19.99 USD
Unit price
per
Sale
Sold out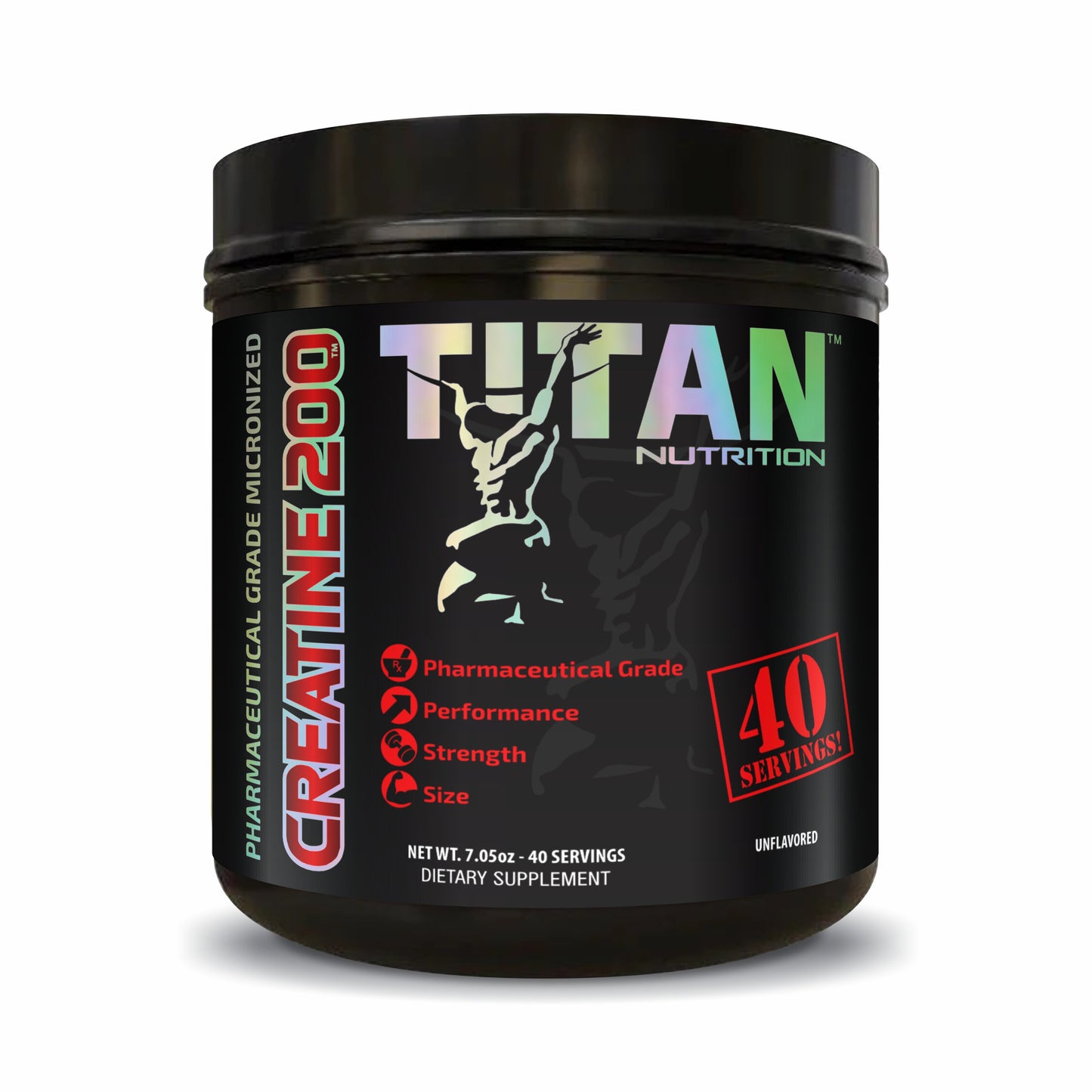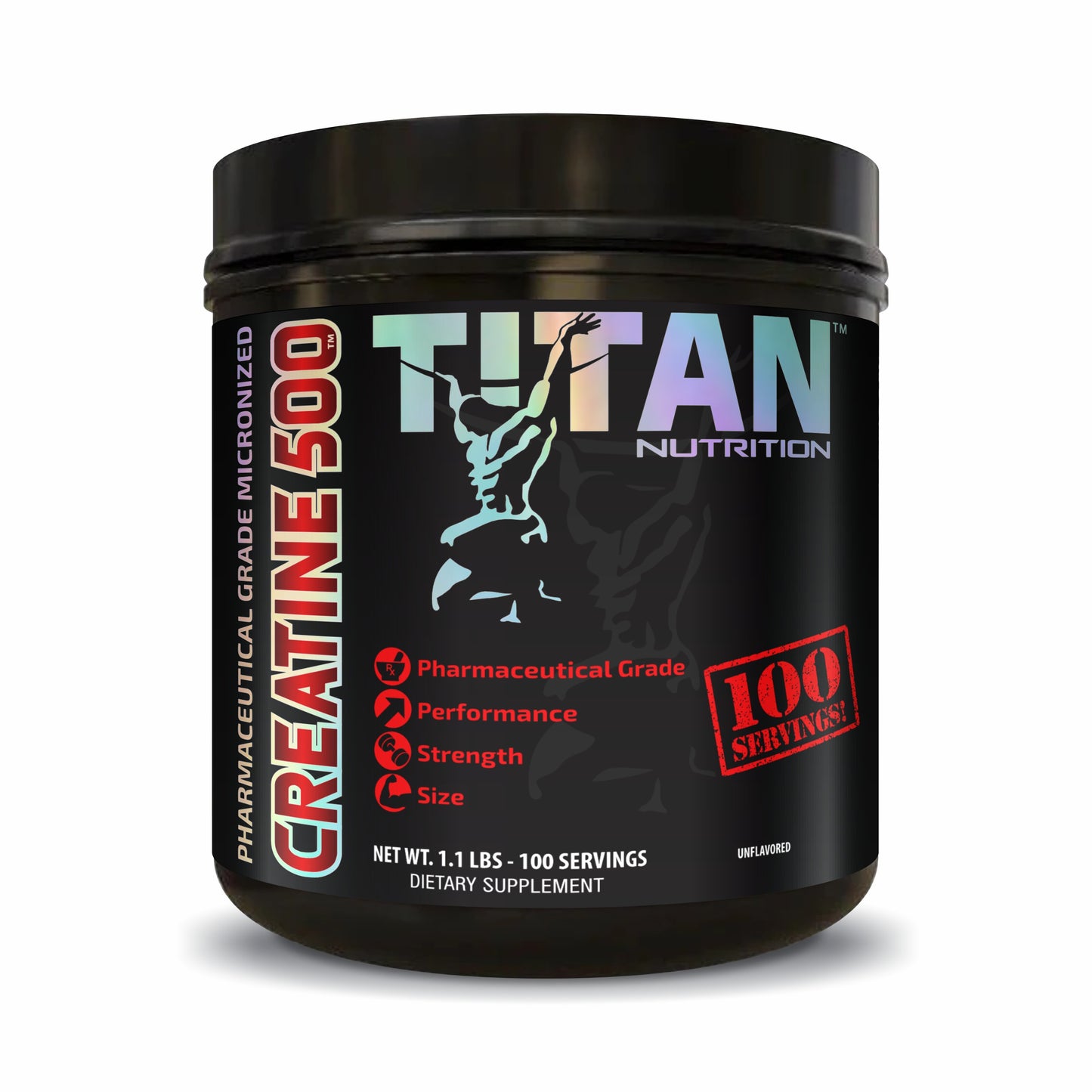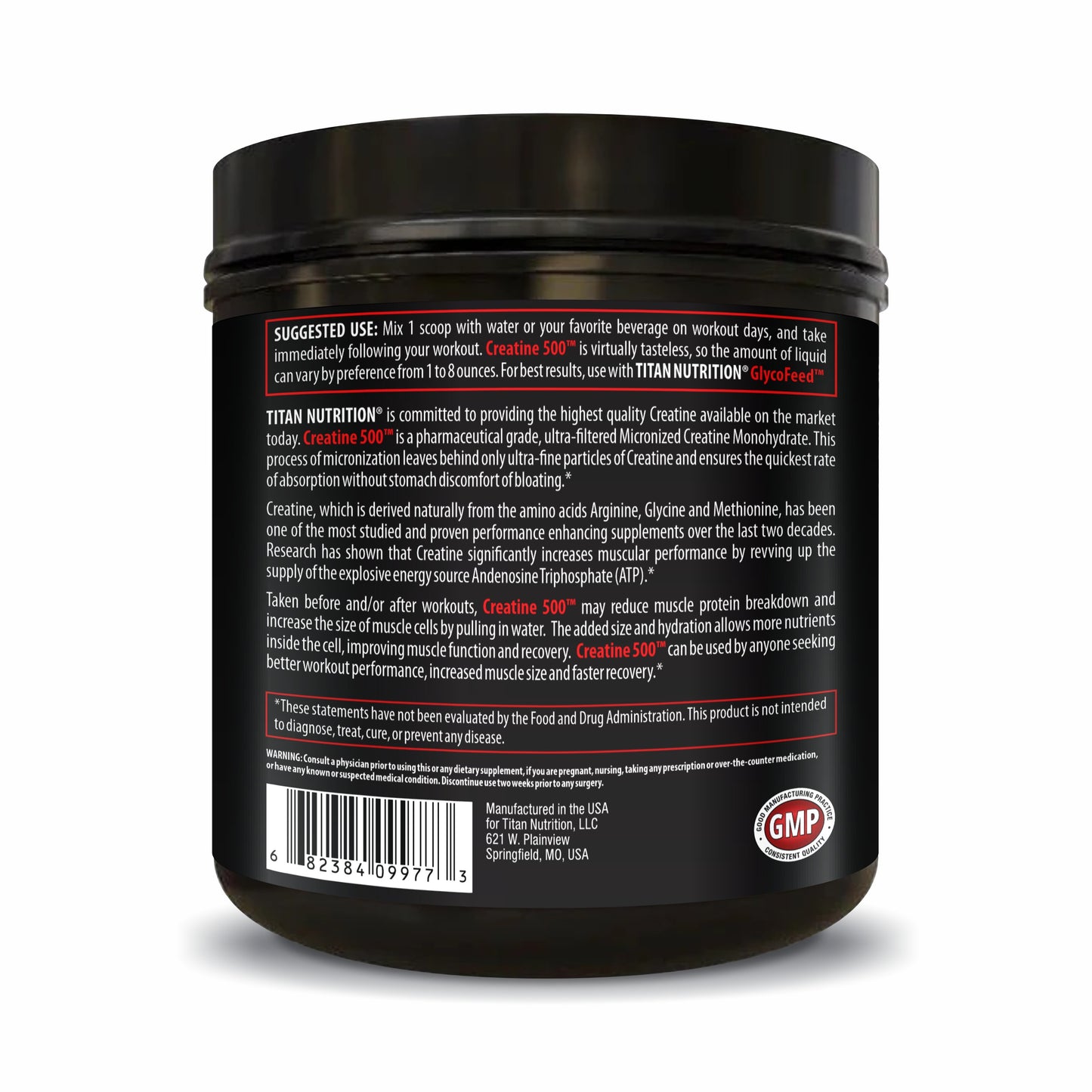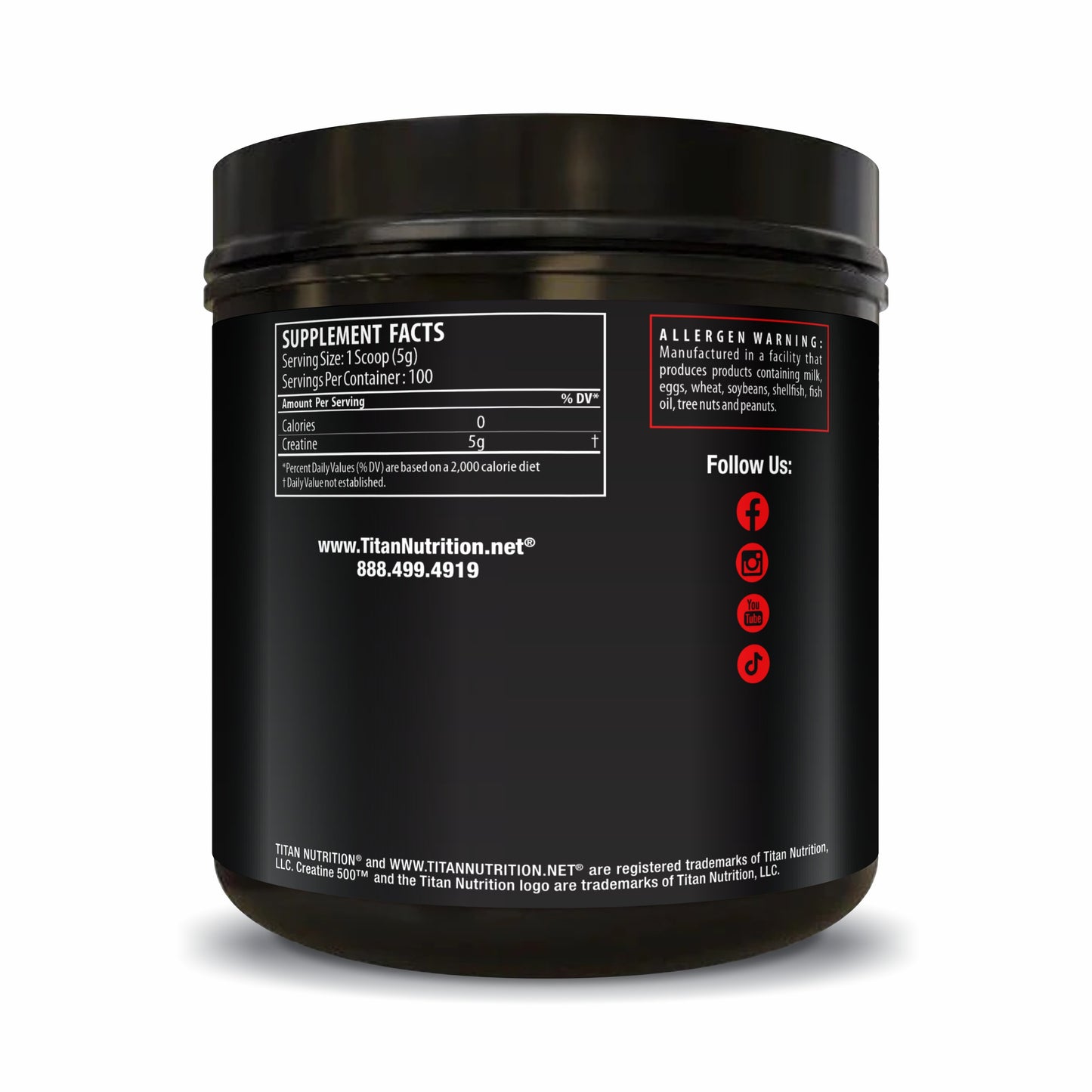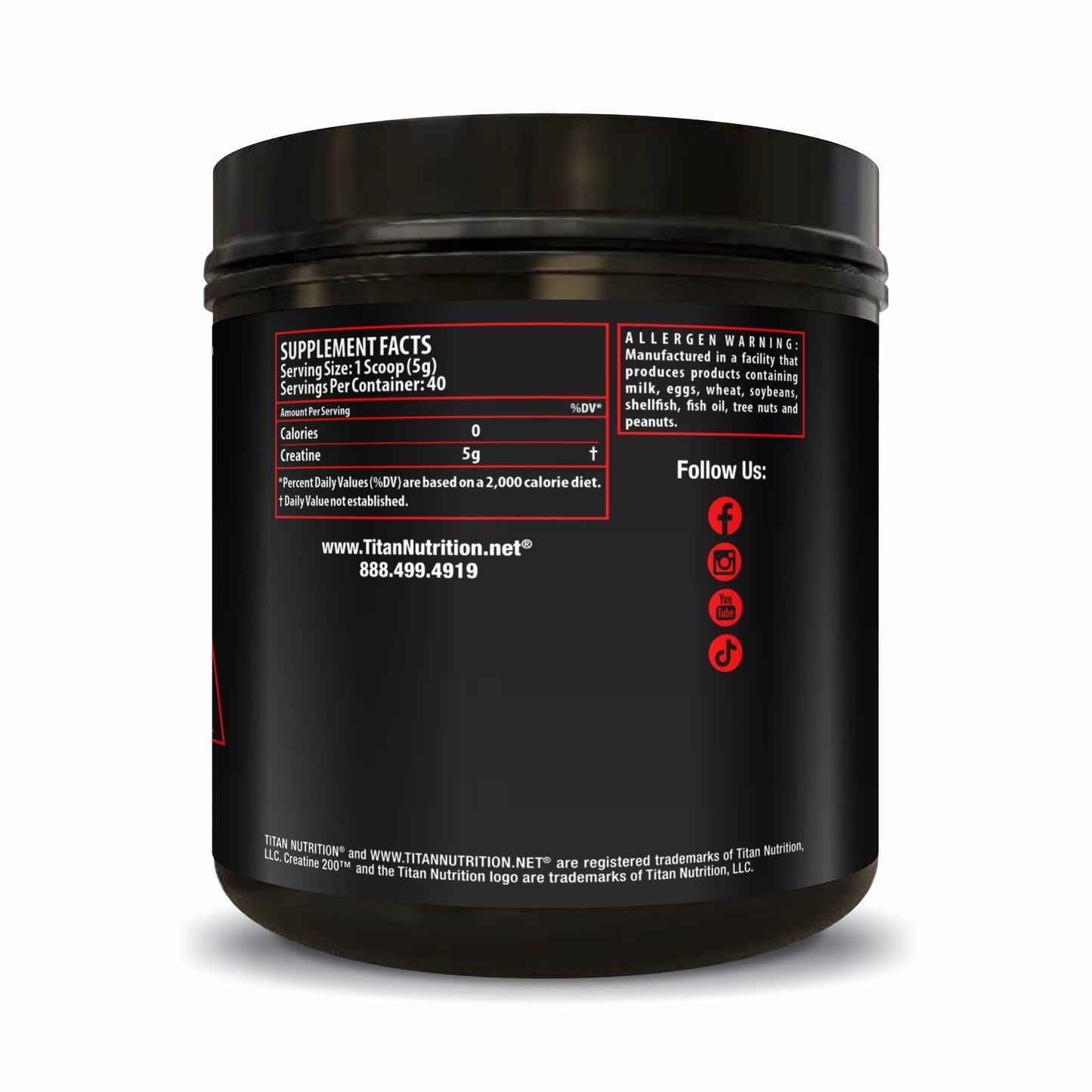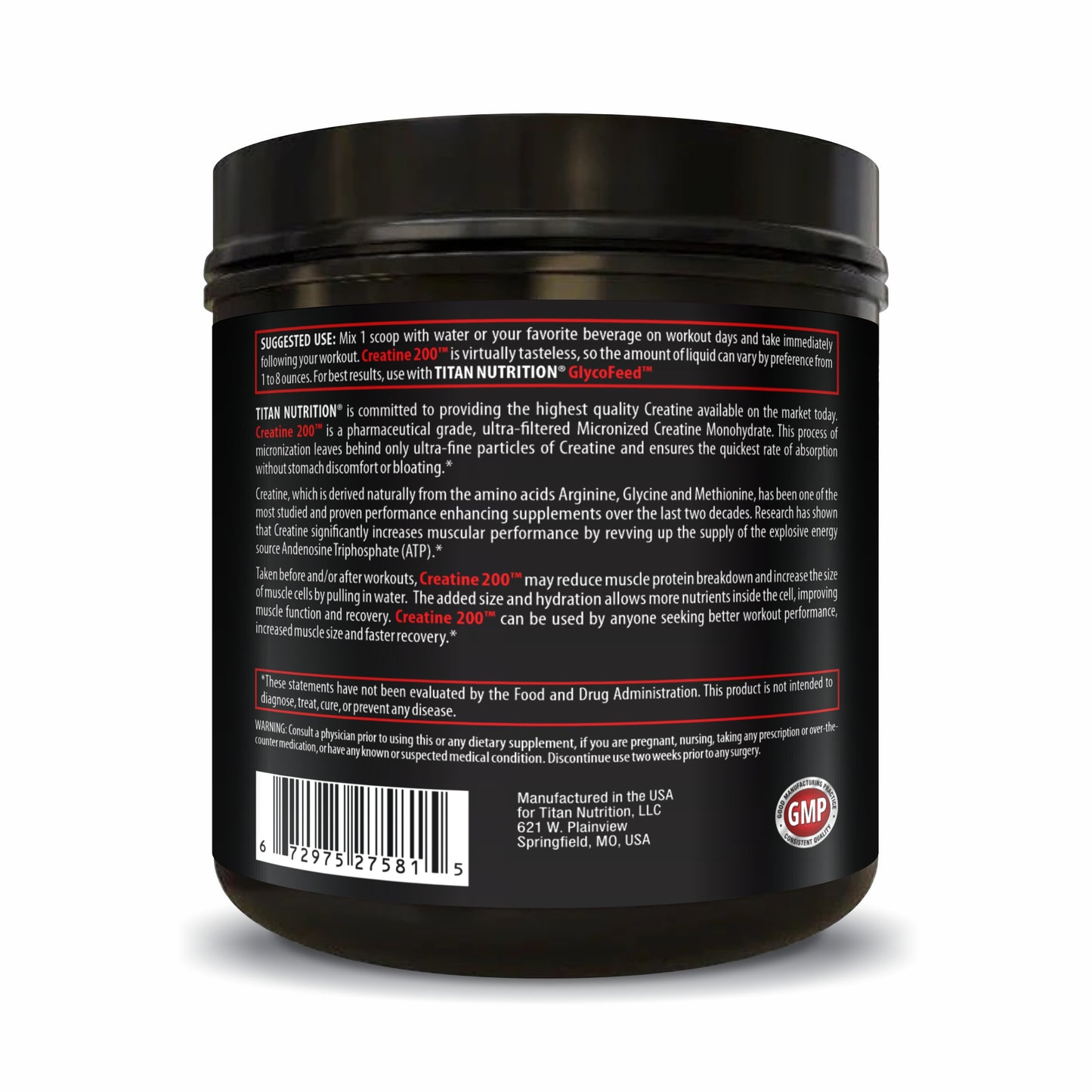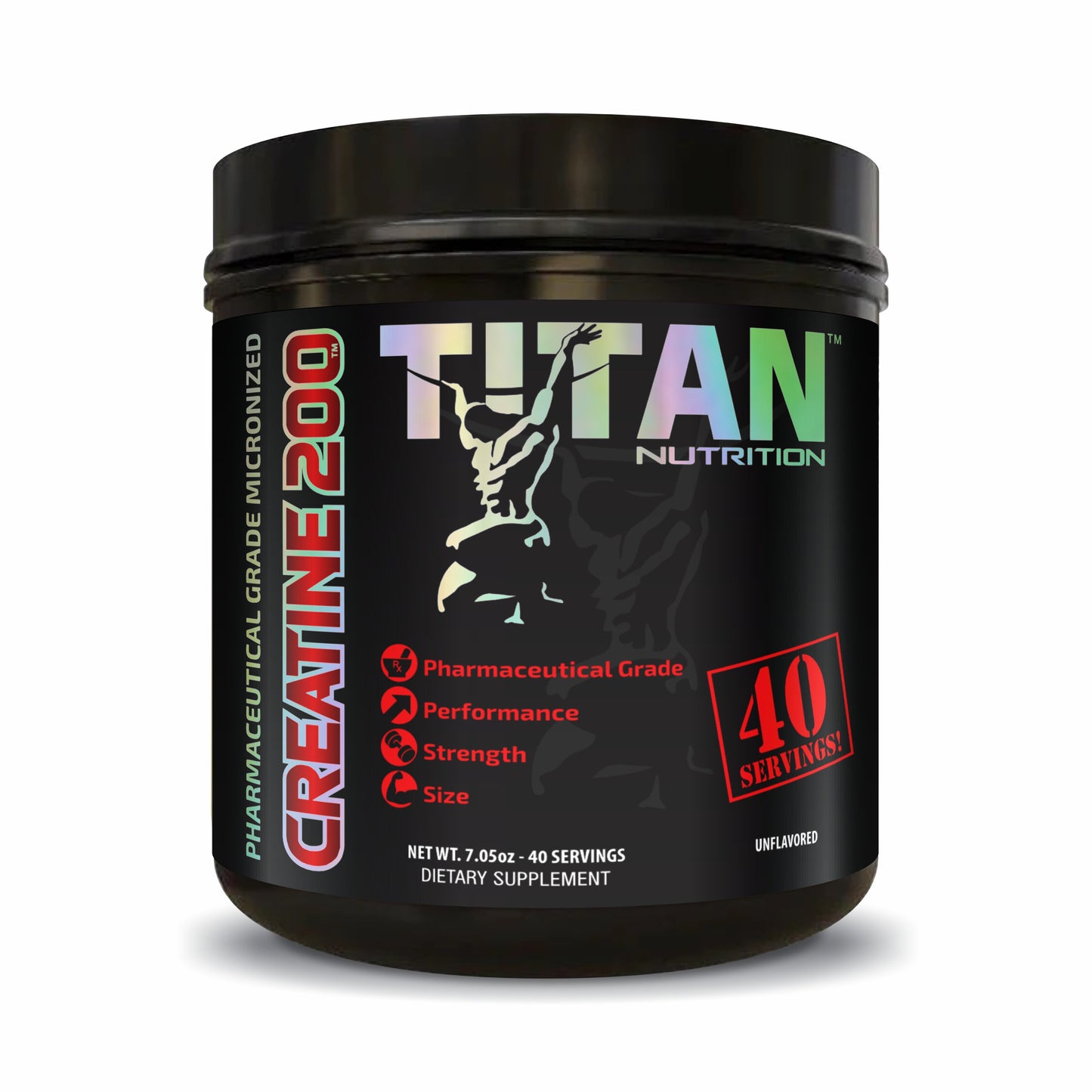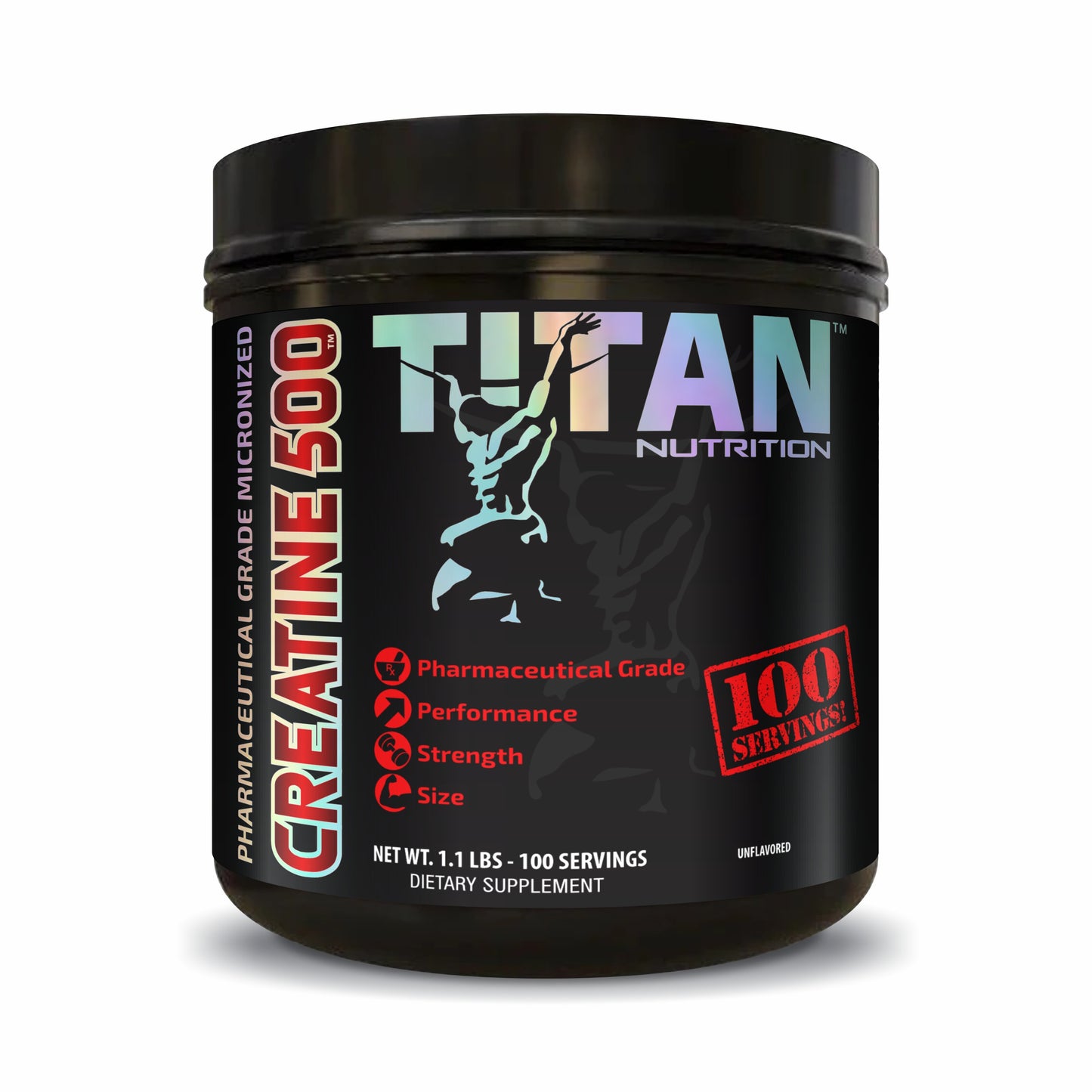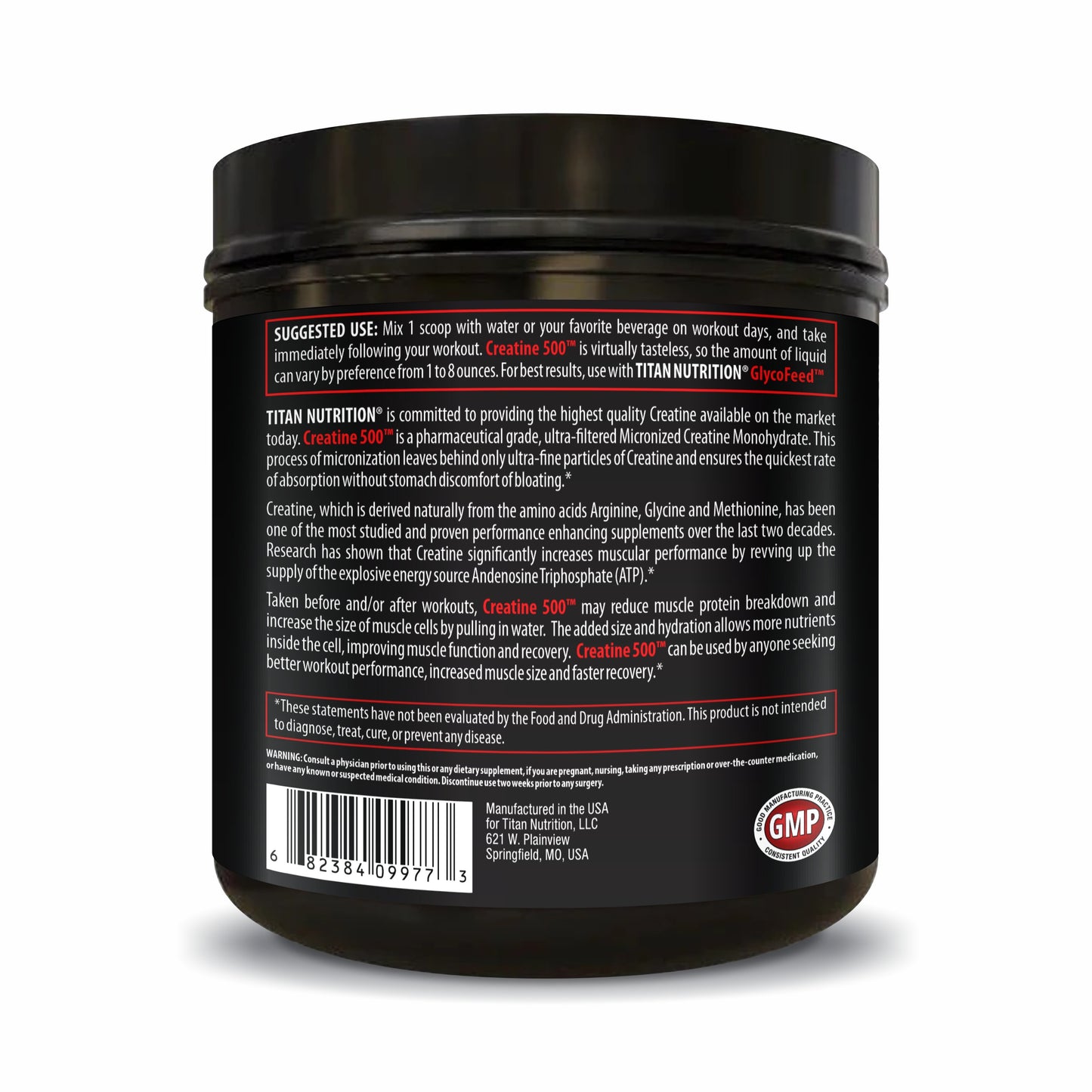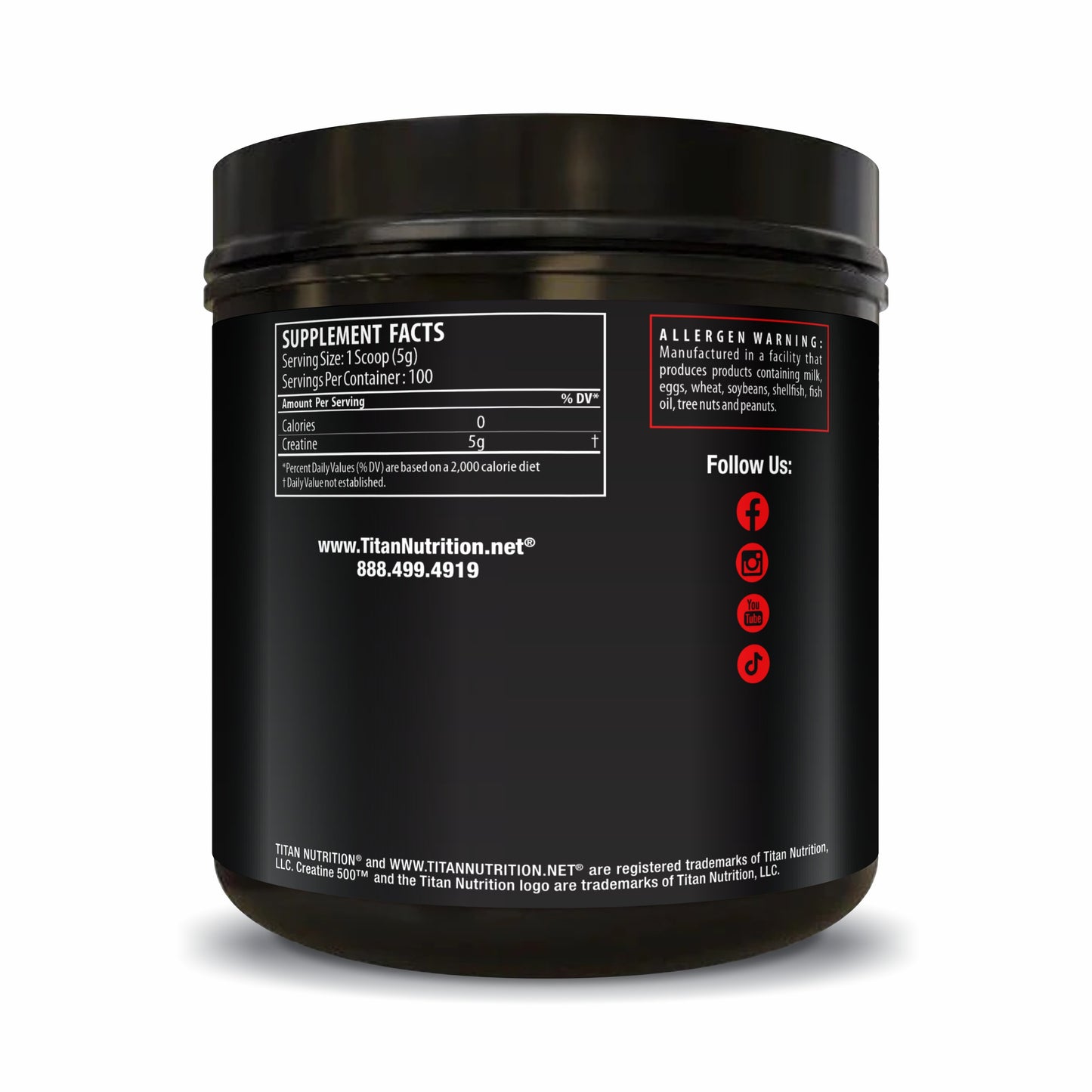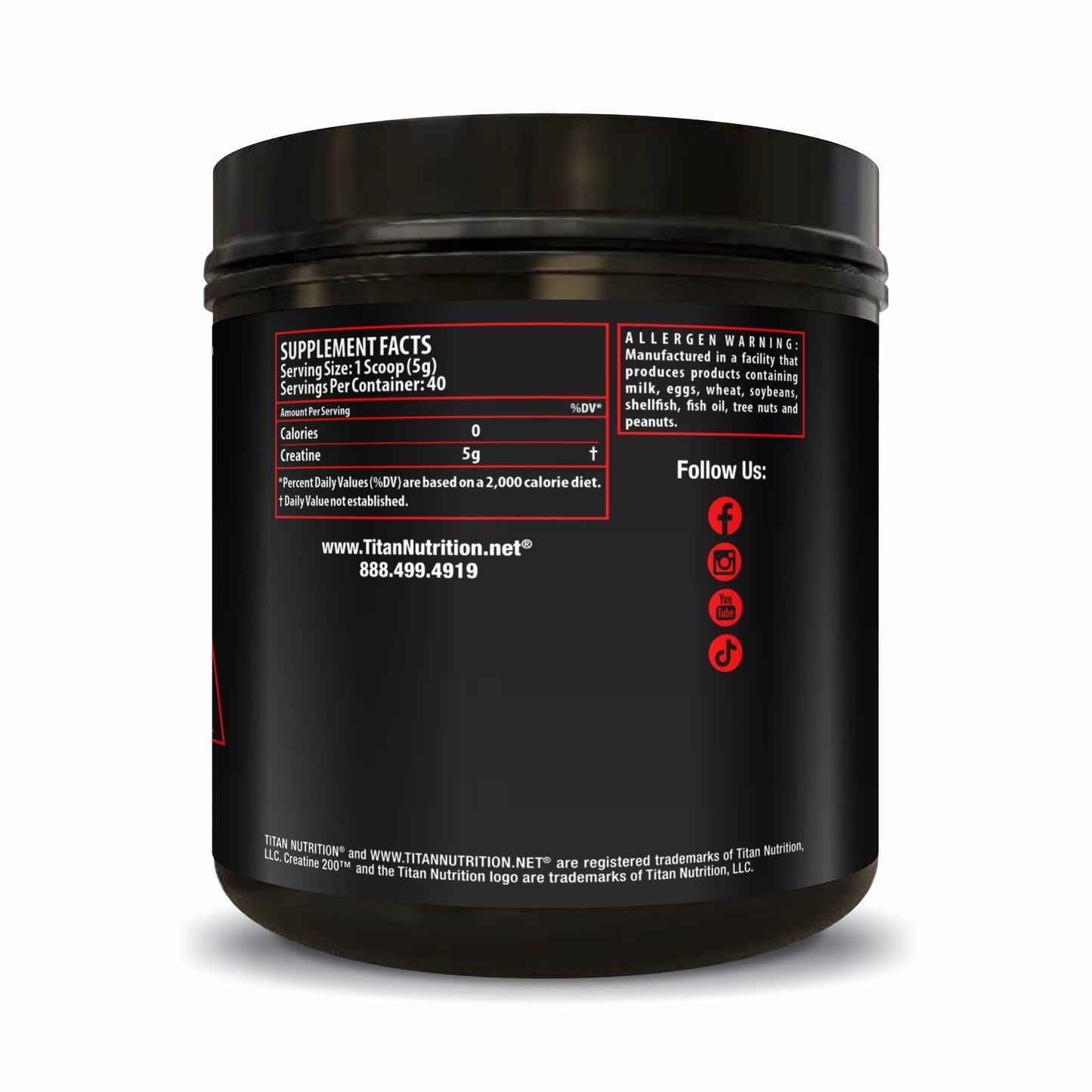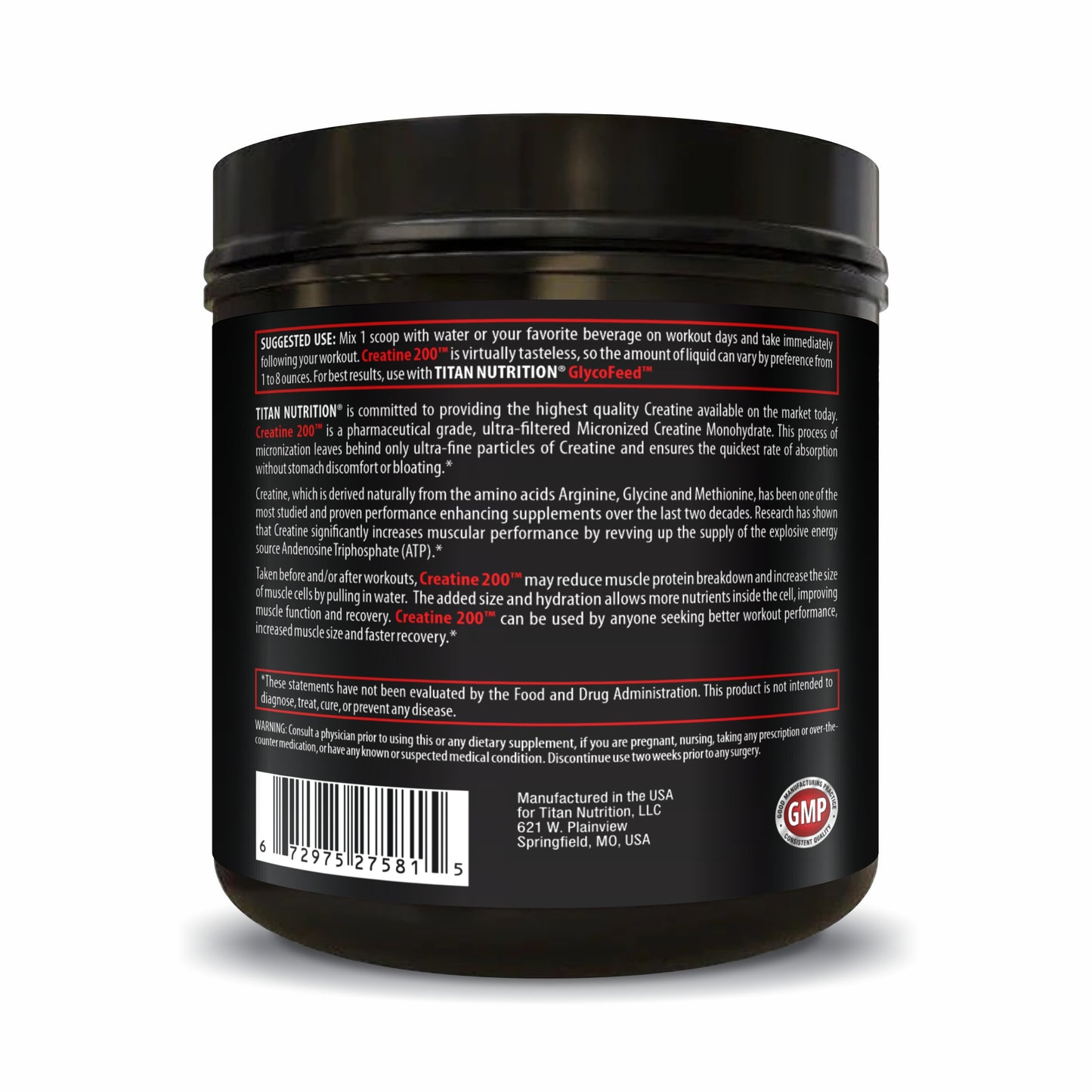 TITAN NUTRITION® is committed to providing the highest quality Creatine available on the market today. Creatine 500™ is a pharmaceutical grade, ultra-filtered Micronized Creatine Monohydrate. This process of micronization leaves behind only ultra-fine particles of Creatine and ensures the quickest rate of absorption without stomach discomfort or bloating.  
Creatine is naturally derived from the amino acids Arginine, Glycine and Methionine, has been one of the most studied and proven performance enhancing supplements over the last two decades. Research shows that Creatine significantly increases muscular performance by revving up the supply of the explosive energy source Adenosine Triphosphate (ATP). Creatine also has neuroprotective properties for improved brain energy metabolism and enhancing cognitive effects.
Taken before and/or after workouts, Creatine 500 may reduce muscle protein breakdown and increase the size of muscle cells by pulling in water.  The added size and hydration allows more nutrients inside the cell, improving muscle function and recovery. Creatine 500 can be used by anyone seeking better workout performance, increased muscle size and faster recovery.