Titan Nutrition Performance Bundle
Regular price
$74.97 USD
Sale price
$65.99 USD
Unit price
per
Sale
Sold out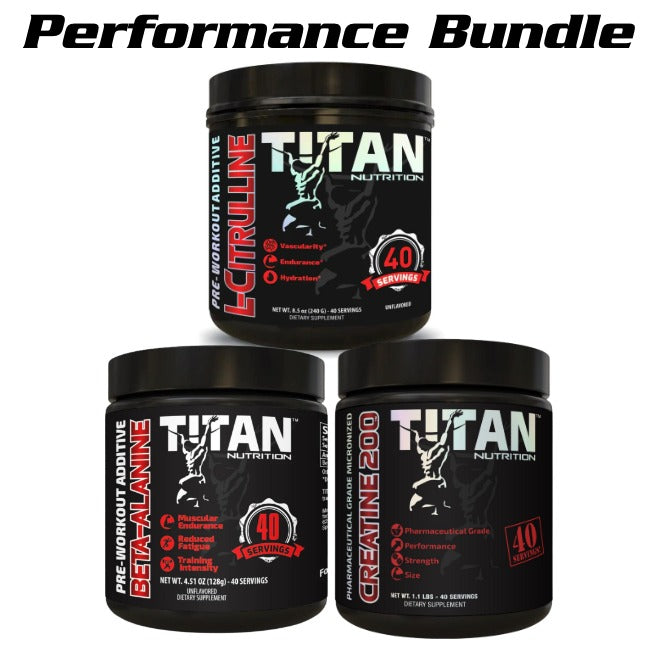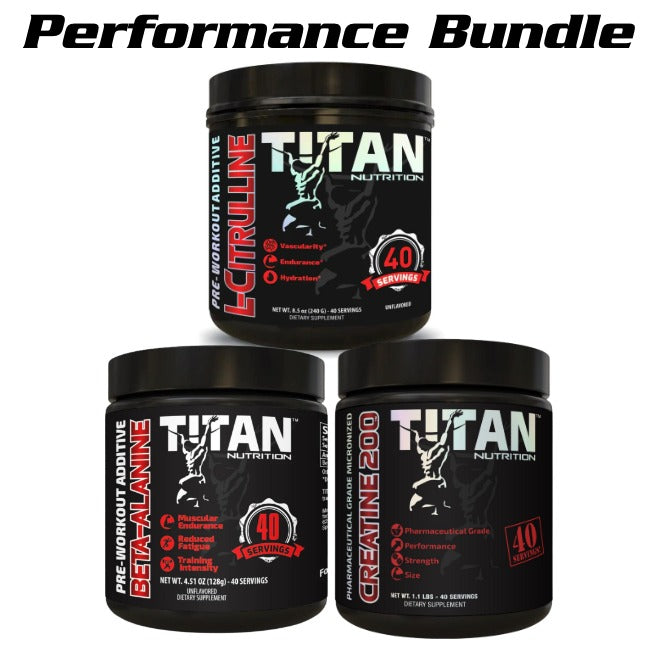 Introducing the ultimate performance bundle from Titan Nutrition, featuring Beta Alanine, Creatine, and L-Citrulline - three powerful supplements that work together to help you achieve your fitness goals and reach peak performance.
Beta Alanine is a non-essential amino acid that is known to increase endurance and reduce muscle fatigue during high-intensity exercise. With Beta Alanine, you can push your body to the limit and go longer and harder than ever before. 
Creatine is a naturally occurring compound that helps to increase muscle mass and strength by providing your muscles with the energy they need to perform at their best. With Creatine, you can power through your workouts and achieve new personal bests.
L-Citrulline is an amino acid that helps to increase blood flow and deliver nutrients to your muscles, which can help to improve endurance and reduce muscle soreness. With L-Citrulline, you can recover faster between workouts and get back to training sooner.
Together, Beta Alanine, Creatine, and L-Citrulline form a powerful performance bundle that can help you to achieve your fitness goals faster and more effectively than ever before. Whether you're a serious athlete or just looking to get in shape, the Titan Nutrition performance bundle is the perfect choice for anyone who wants to take their fitness to the next level. So why wait? Try the Titan Nutrition performance bundle today and see the difference for yourself!